Want to nurture the love of reading in a child or toddler? A book subscription box is the perfect way to add age-appropriate, curated titles to your library each month. One of our favorite options is Lillypost, a book subscription for kids! It has thousands of great reviews online from parents and families who love their service.
We ordered a 3-month subscription to try out Lillypost, and are having a great experience! This post is NOT sponsored - it's our honest Lillypost review. We purchased it with our own money, and the links on this post are affiliate links, which means we may earn a small amount if you buy through our link.
Here's everything you need to know about Lillypost.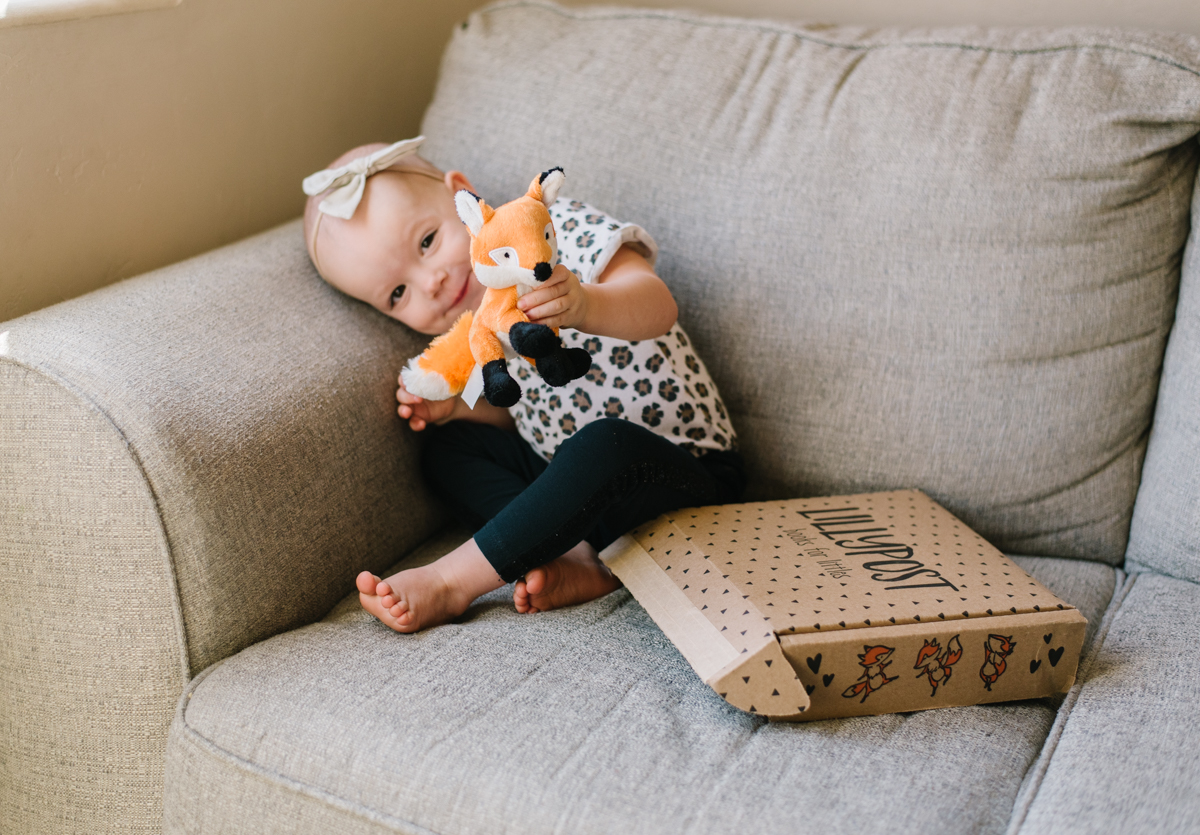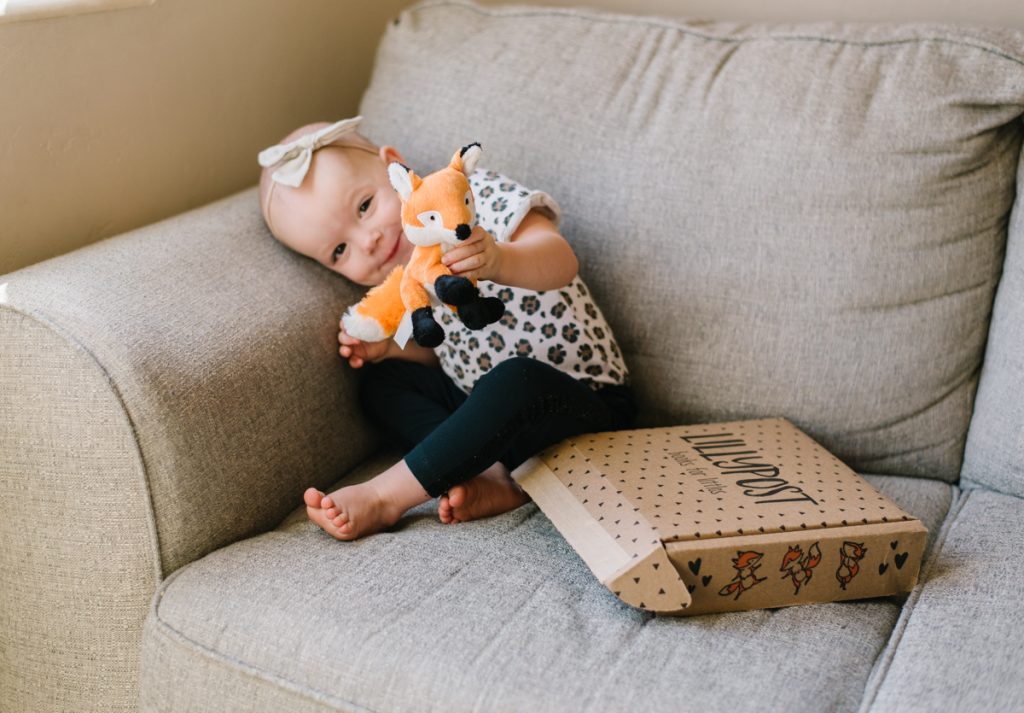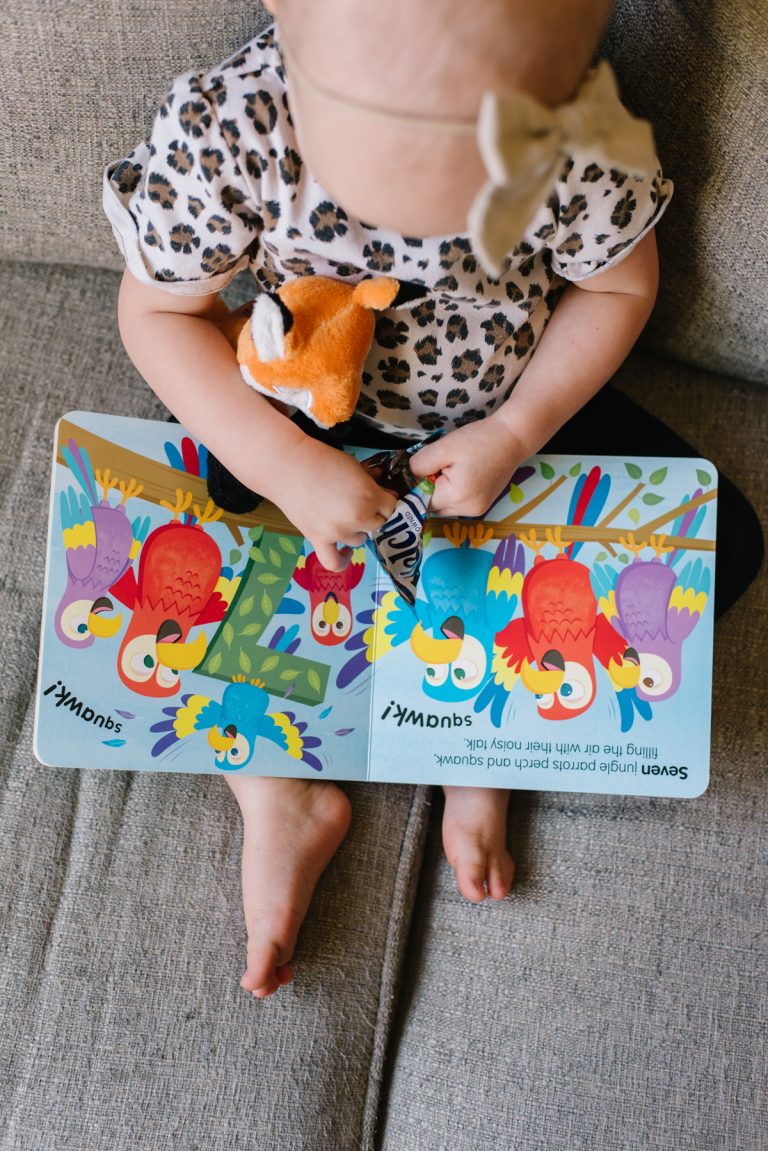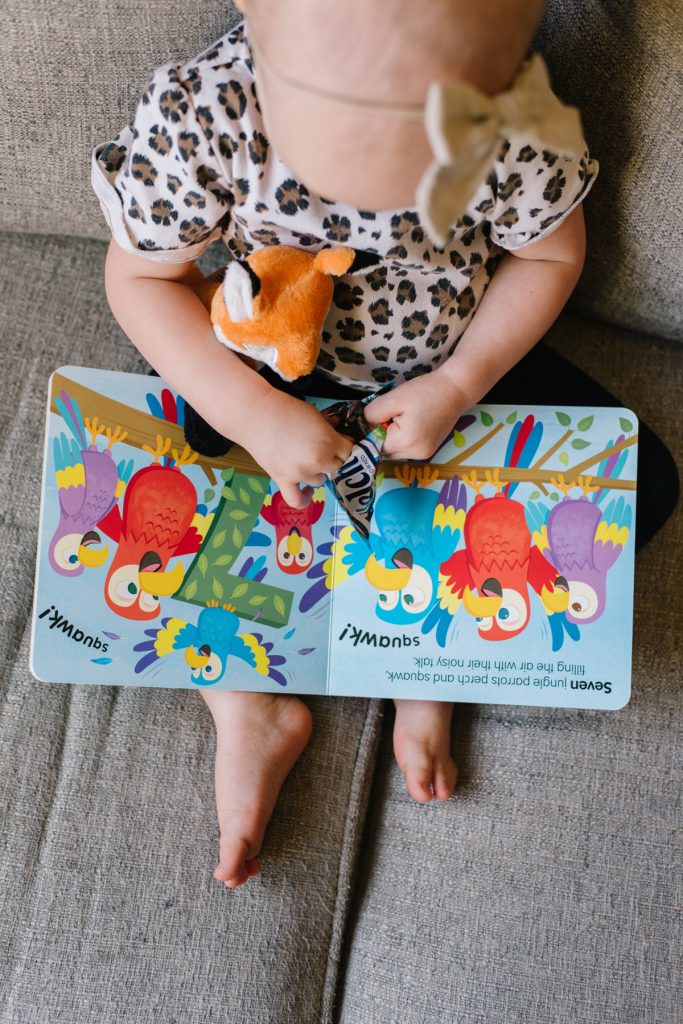 How does Lillypost work?
You start by picking what type of books you want to get - do board books or picture books work best for your family?
The Board Books box is for young children between 0-3; it contains 4 new board books each month.
Picture Book Box is for kids that are 4-7; it has 3 new picture books for kids.
Lillypost also has a great option for families: a Mixed Book Box! If you have a range of ages in your family, this box contains 2 picture books and 1 board book.
We got the board book subscription for our toddler (age 2).
Your first shipment comes with a cute little stuffed animal, and every shipment comes with fox stickers.
Watch An Unboxing Video
Do I get to choose the books?
No, the books are pre-selected by Lillypost. Parents, aunts, and uncles carefully curate each box so they are full of fun, unique books your children will love. They update and add to their catalog on a weekly basis - so they have a pool of amazing books.
All of their boxes are intended to help a child on their path of literacy and to cultivate strong relationships in your family. Their books are perfect to read together as a family.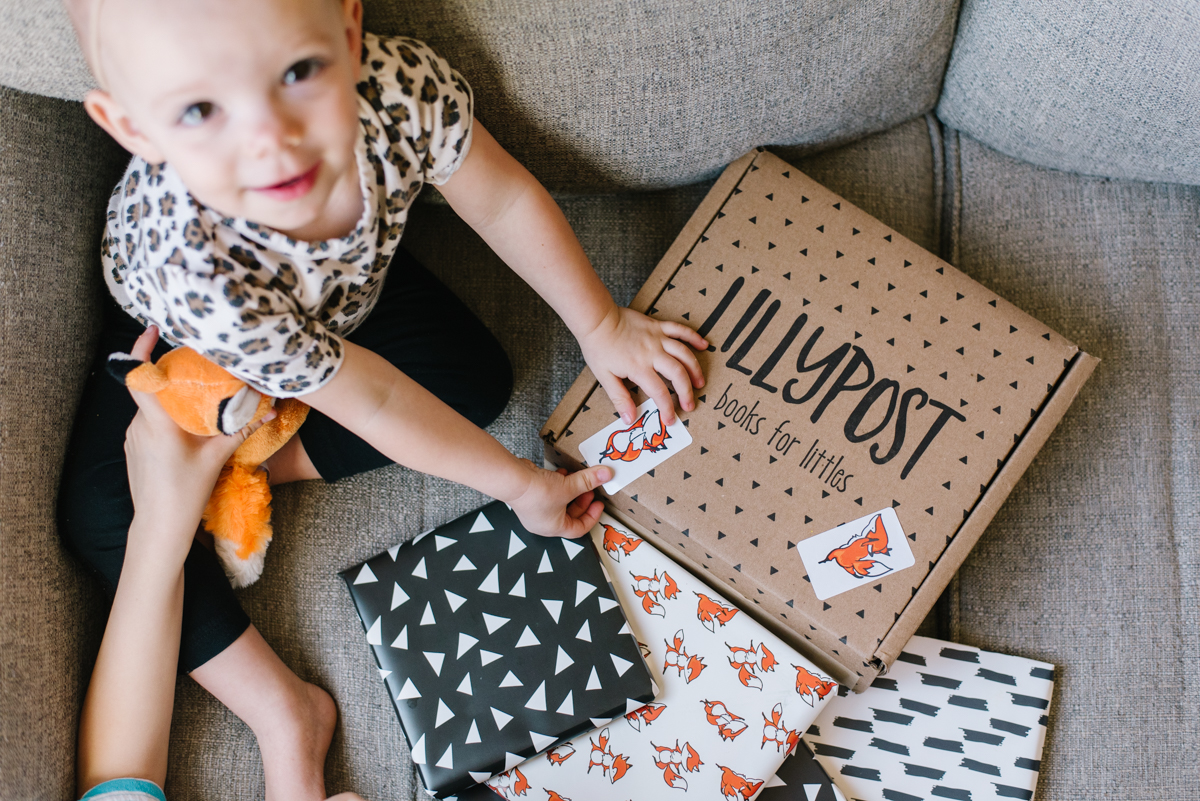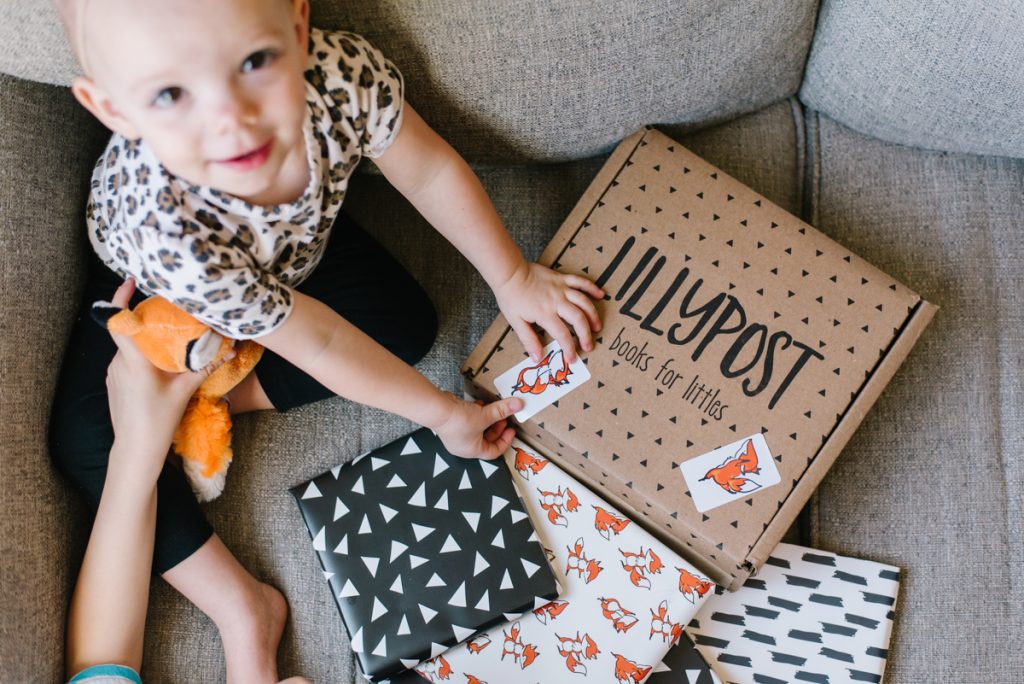 What does Lillypost cost?
Lillypost costs $19.95 for a month-to-month subscription, plus shipping for each box. You can get a discount for paying for a 3 or 6-month subscription in advance. If you sign up for a full year in advance, it costs $16.95 per month.
The books are scheduled to come once a month, but you can change the frequency in your account if you want them less often.
What's the shipping fee?
Books are heavy! There's a $4.95 shipping fee per box.
The shipping fee is charged each month, or a cumulative shipping fee is charged upfront if you're prepaying for a subscription.
Is it a deal?
Yes, Lillypost guarantees that the full price value of your books will be more than the cost you pay for the box.
If you're used to paying full price for books, then you're definitely getting your books for less.
However, if you're used to only grabbing books on sale or clearance, and not paying any shipping, it might not feel like a super deal. Recognize that someone is curating excellent books for your family, and you are paying for that experience and knowledge. Plus you're eliminating the overwhelm of all the choices!
For example, one month we got 1) Color Bus ($9.99), 2) Things That Go ($8.99), 3) Peek A Boo Animals ($8.65 regular) and 4) Animal Families ($8.12), for a total value of $35.75.
We paid $23.90 ($18.95 plus 4.95 shipping), getting each book for about $6 each. That's about what you'd get board books for at an in-person retailer like Target or Walmart, and cheaper than you'd get them at Barnes and Noble or Amazon.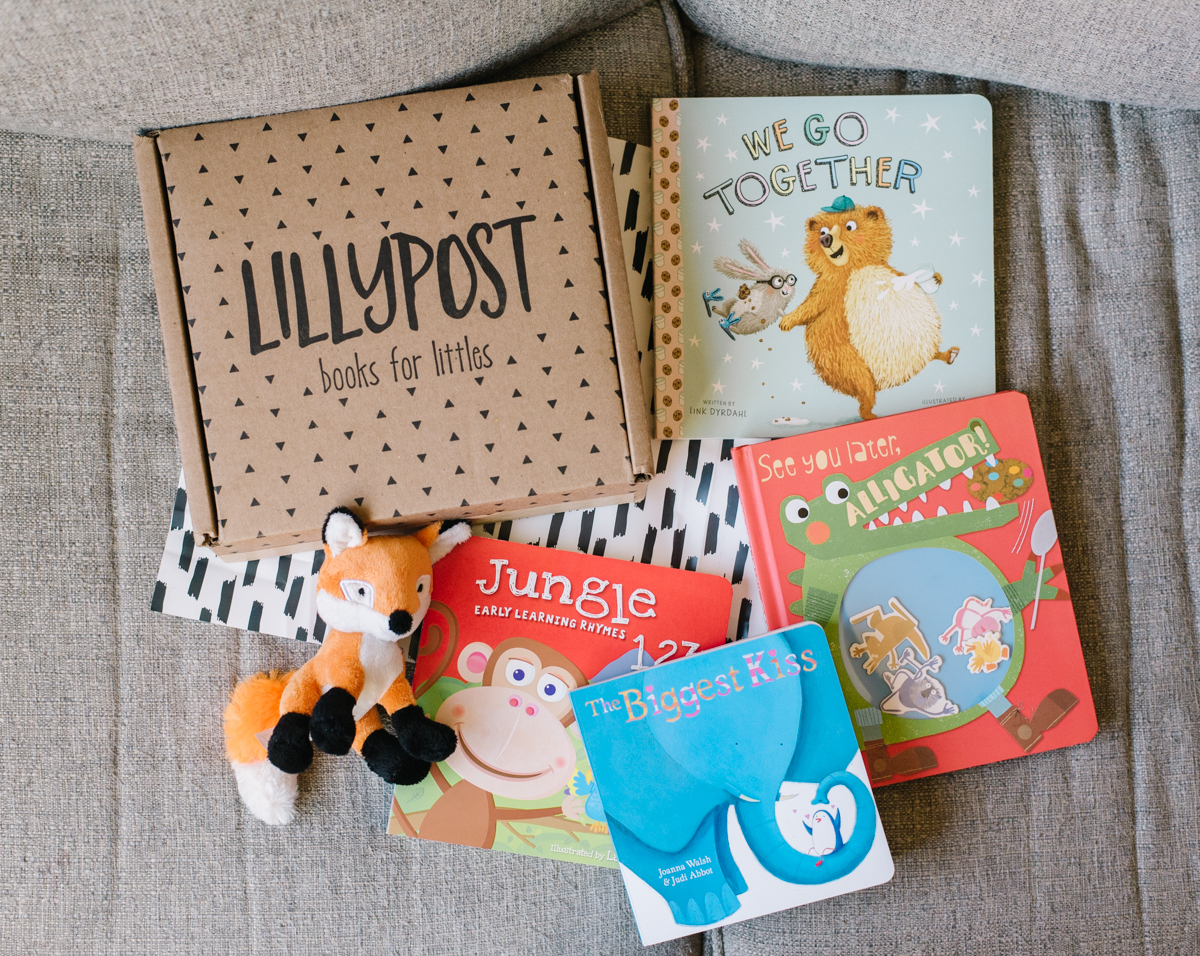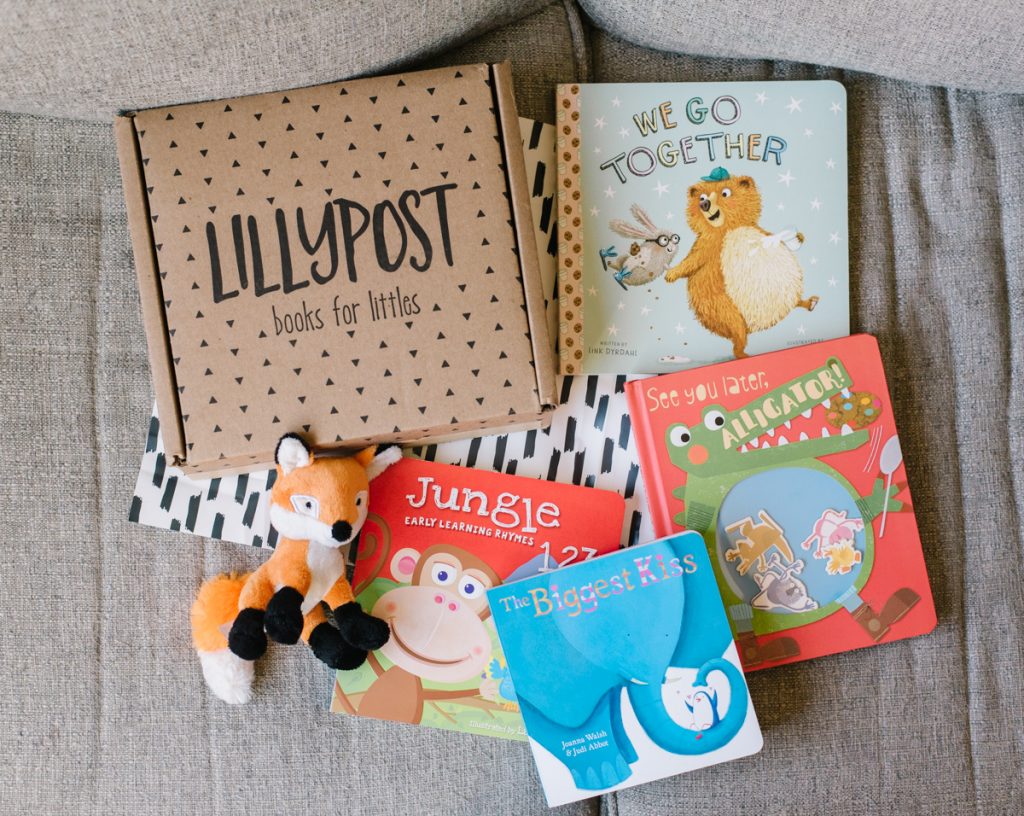 What is that cute fox?
Finley the fox is the Lillypost mascot. He's super cute! In your first order, you get a small Finley stuffie, and then every box comes with Fox stickers. If you get your books wrapped, there is usually some fox wrapping paper too.
He's our favorite little reading buddy! Every time or box comes my daughter runs to go find Finley so we can snuggle with him and our new books.
There is also a monthly coloring contest that Lillypost hosts, where you get the chance to color a scene on your box, where Finley is printed on the inside. It's a fun community-building activity!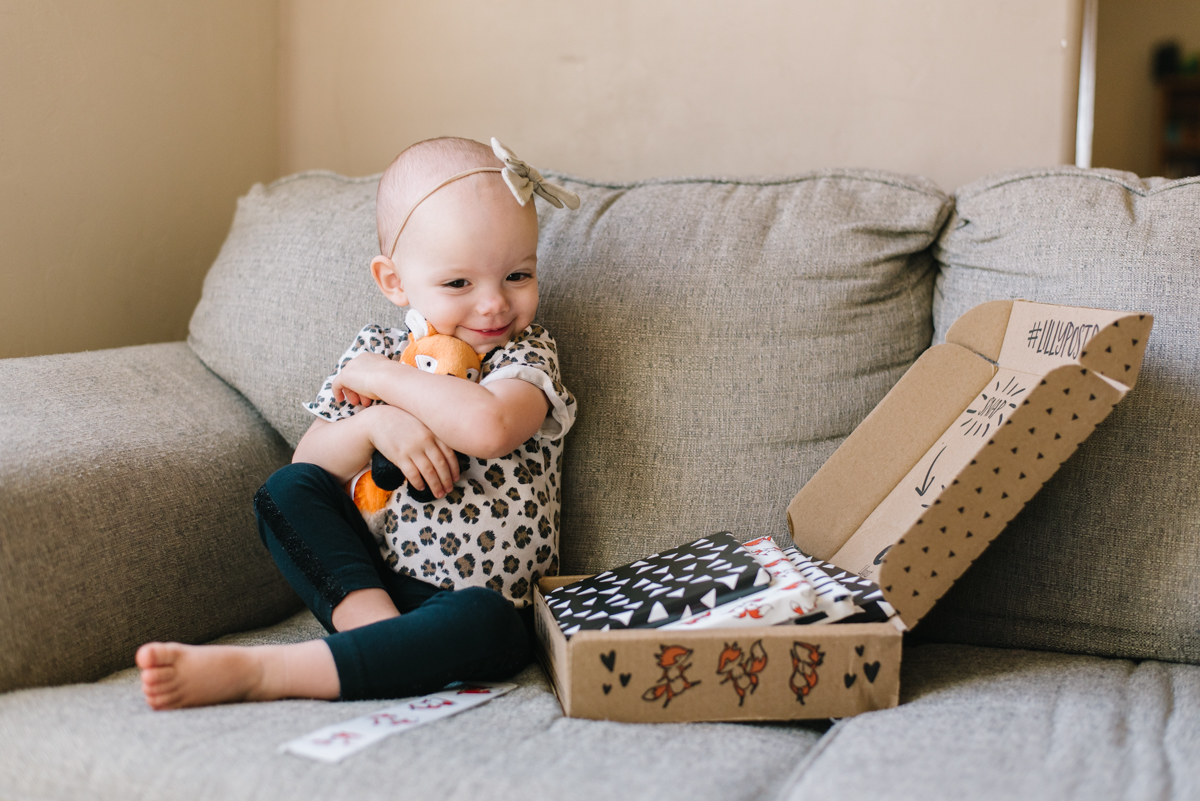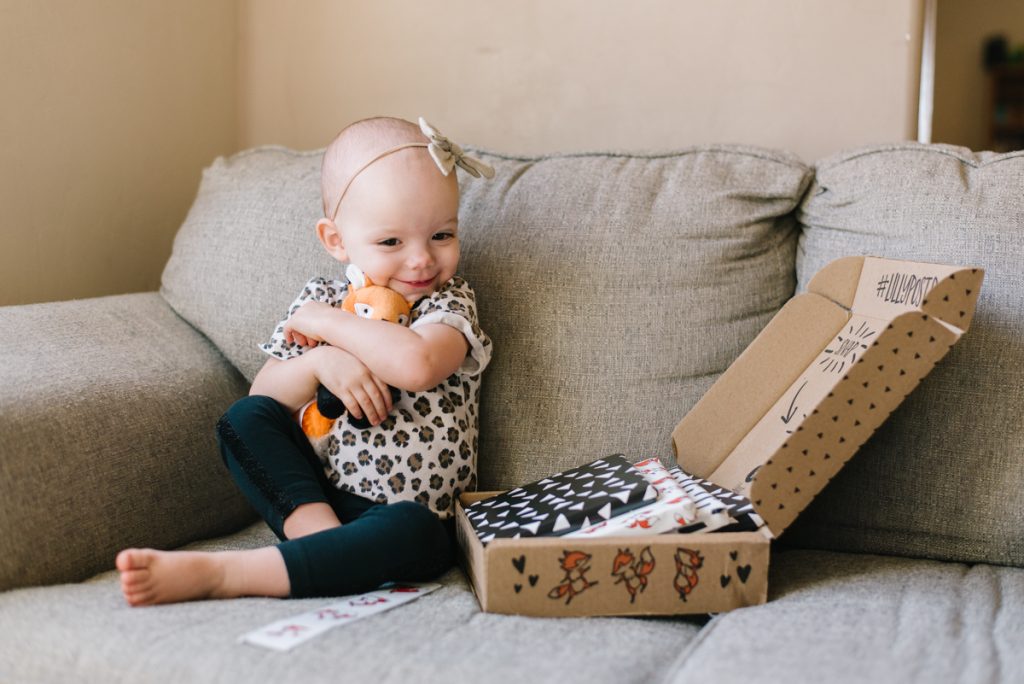 Do they have seasonal books?
With Lillypost, you can choose to receive seasonal books that are related to upcoming holidays like Valentine's Day, Easter, Halloween, and Christmas.
You'll also get books about winter, spring, summer, and fall. Just select that option in your preferences and you'll receive seasonal books in your boxes when available.
Is Lillypost a good grandparent gift?
Of course! If you're looking for gifts for your grandkids, I highly recommend looking into subscription boxes. Then it's like you're getting them a new gift each month!
Lillypost is a great option for bookworms. The website even has gift messages you can print out so your grandkids know that a special gift is headed their way.
But if you're not sure, I recommend at least checking the other options in this list of Best Book Subscriptions for Toddlers.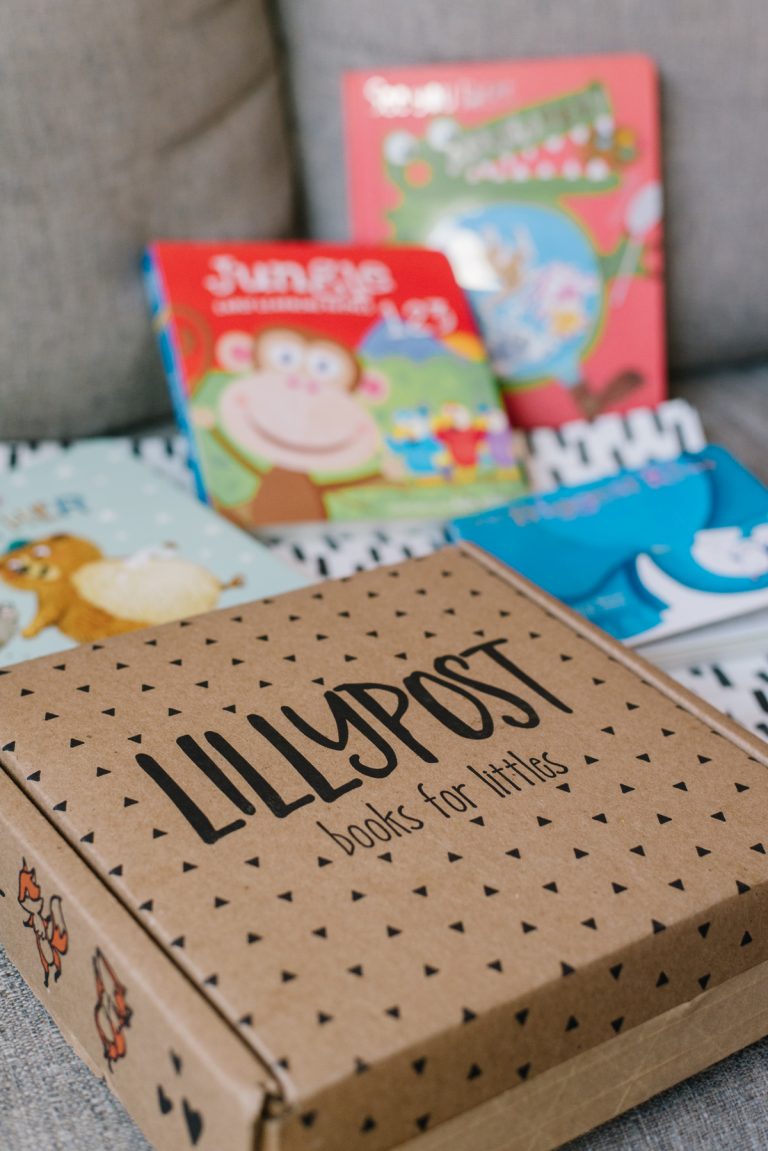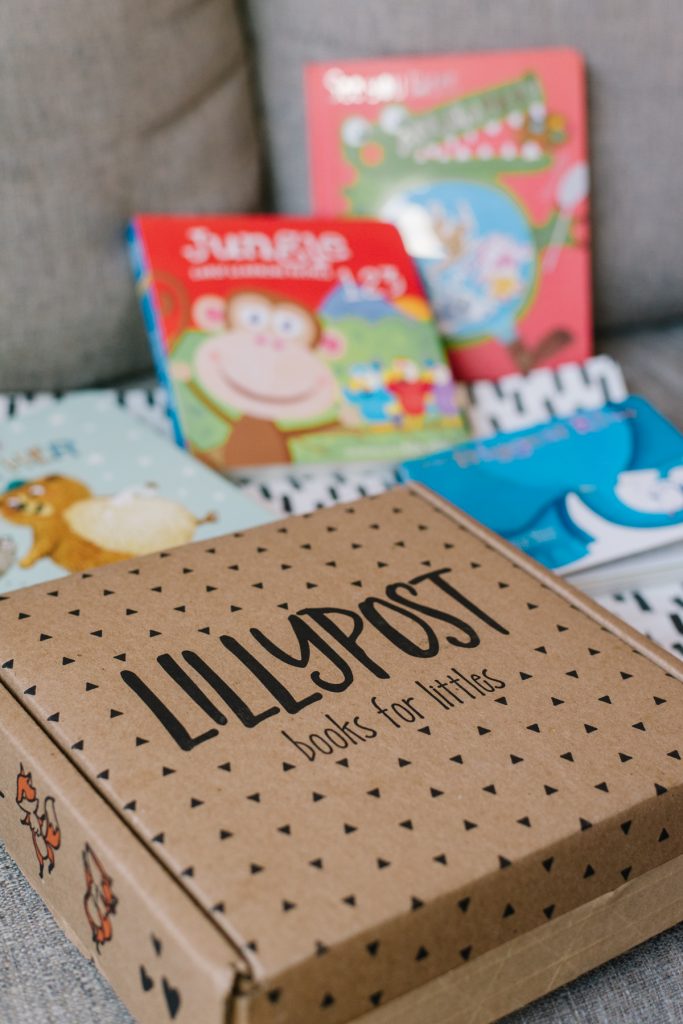 Who is it best for?
Lillypost is best for young kids (from infants to age 7) who love books. Getting new books in the mail makes reading feel special and exciting, so it's great to encourage a reluctant reader. It's also good for families that already read a lot, because it introduces new titles you might now have tried.
One of our favorite picture books, We Go Together, was sent in a Lillypost box! It's a boutique-brand book that has adorable illustrations, and I never would have found it otherwise.
The board book subscription is intended for 0-3. The picture book subscription is good for ages 4-7.
What happens if I get a book I already own?
If you get a book you already own, Lillypost recommends sharing it with your community in some way. You can donate it to a local charity or your child's class, or you can give it to a neighbor or friend.
This would be one of the only cons I can think about for this service. Some other subscriptions send you a free book in the next box if you take a picture of your old book and the new book together. But Lillypost does not offer a guarantee like this.
Other book box recommendations
If you're not sure if this one is for you, check out this post with 6 other options for a book subscription box for kids.
---
Thanks for reading this Lillypost review! One last thing that I love is that for every box they ship, they also donate a book to a child in need. So far they've donated over 180,000 books to kids across the country.
Lillypost book subscription is a great option for any family that loves reading and wants to receive new books on a regular basis.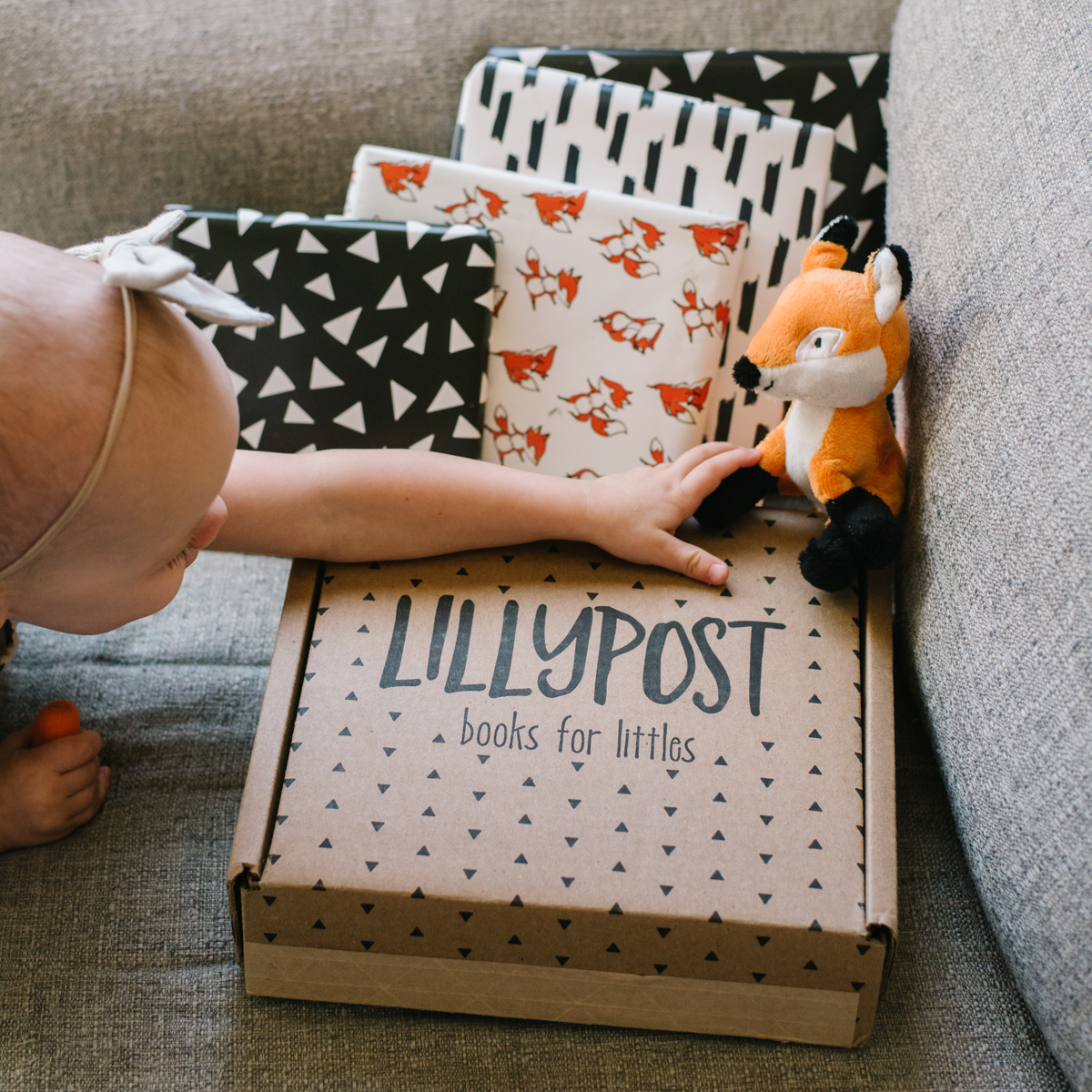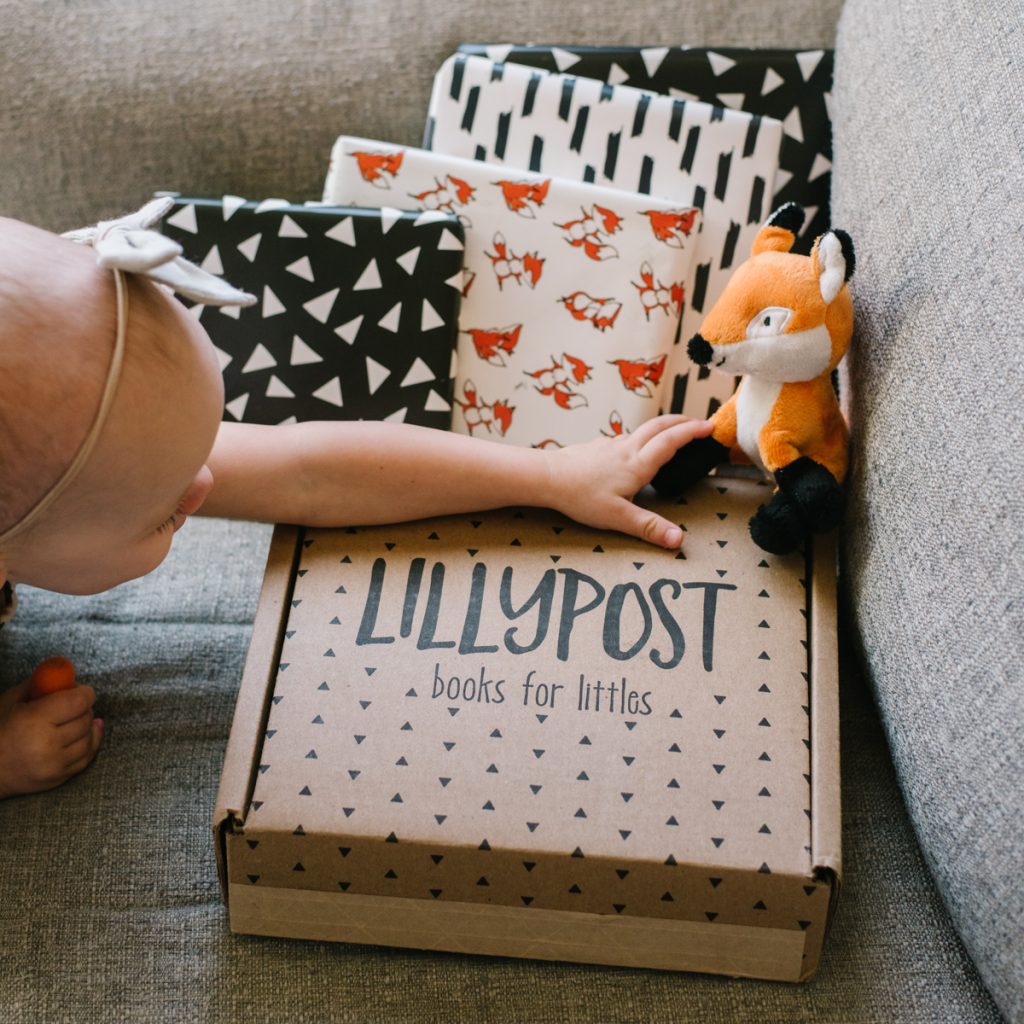 Try out Lillypost with your family!
Get your own Lillypost Book Subscription for Kids here.