It's true: as of February 14, 2021, Costco has closed the photo departments in all local warehouses. Cue the tears.
That means there is no longer a photo counter in your local Costco - there is no way to make orders, print photos, or pick up products in-store. I'm seriously bummed about this!
Update: As of early 2023, Costco has permanently closed all photo services. Some of this article is now out of date.
That being said, Costco WILL still let you print photos on their website and have them shipped to you.
I'm just sad about the same-day pickup disappearing - it was so convenient to upload at home and then grab them with my rotisserie chicken, TP, and bulk snacks.
Basically, it means we will all have to plan ahead and pay shipping costs.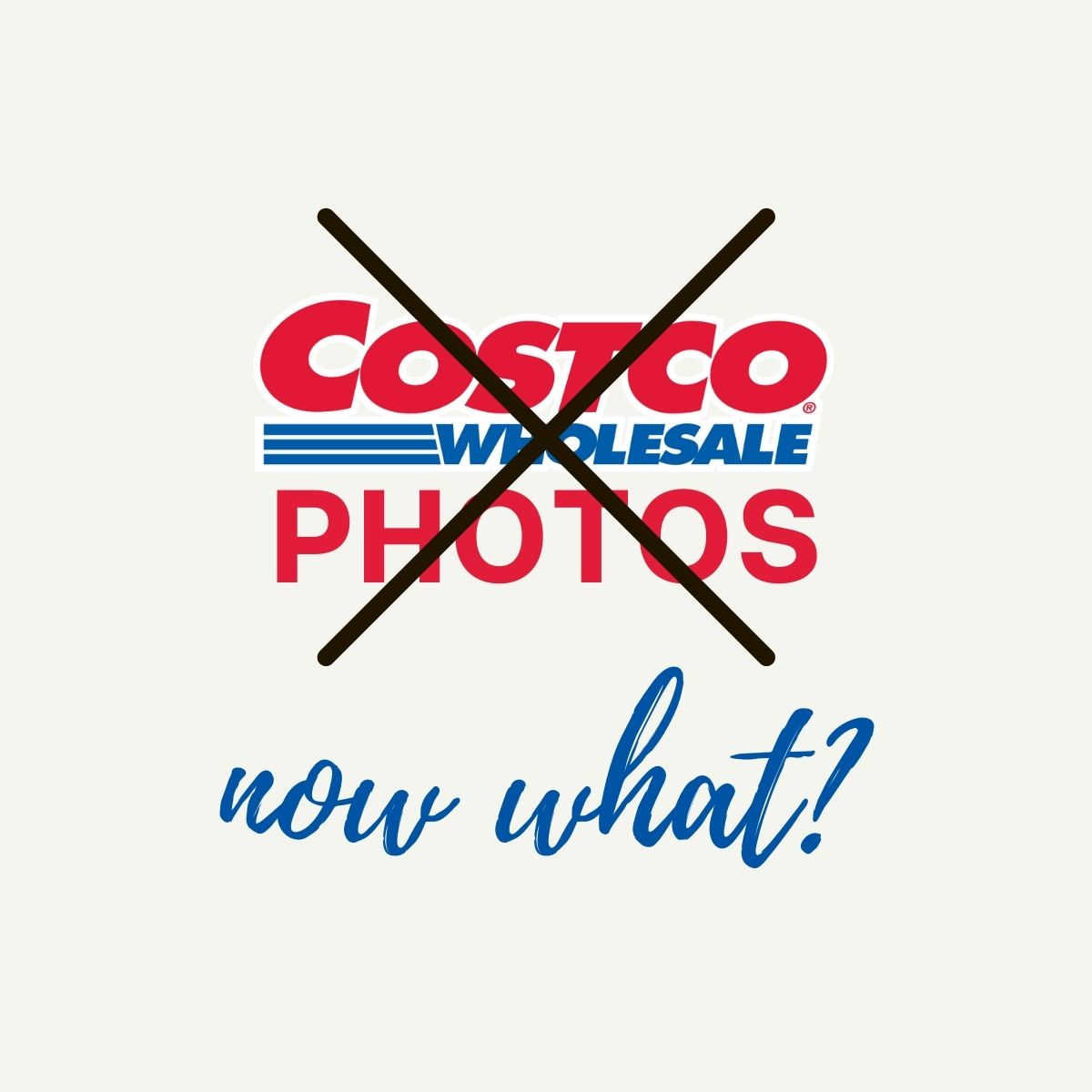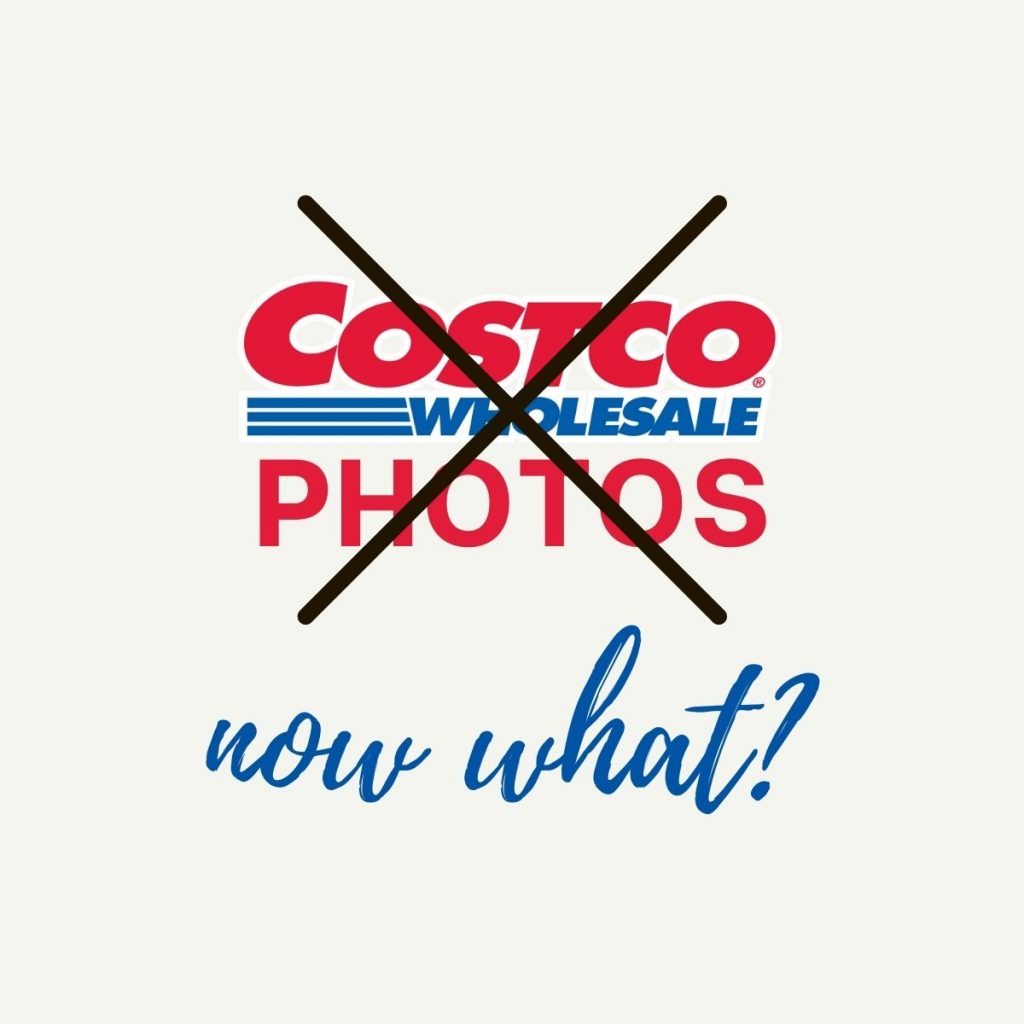 Why did Costco close their photo centers?
Costco hasn't explicitly stated why they made this decision. But it's pretty obvious that they run a strategic business and want to keep costs low.
My guess is the ROI for that space just wasn't high enough to warrant keeping more than 800 local centers open. By centralizing that service, they can both use the space in store more strategically and also use the printers they have more effectively.
Some of their other services are being discontinued as well, including:
ink refills
passport photos
photo restoration
video transfers, from home movie to digital
the free ship-to-store option (perhaps the most underrated of them all)
Here are three options now that Costco Photo Centers are gone: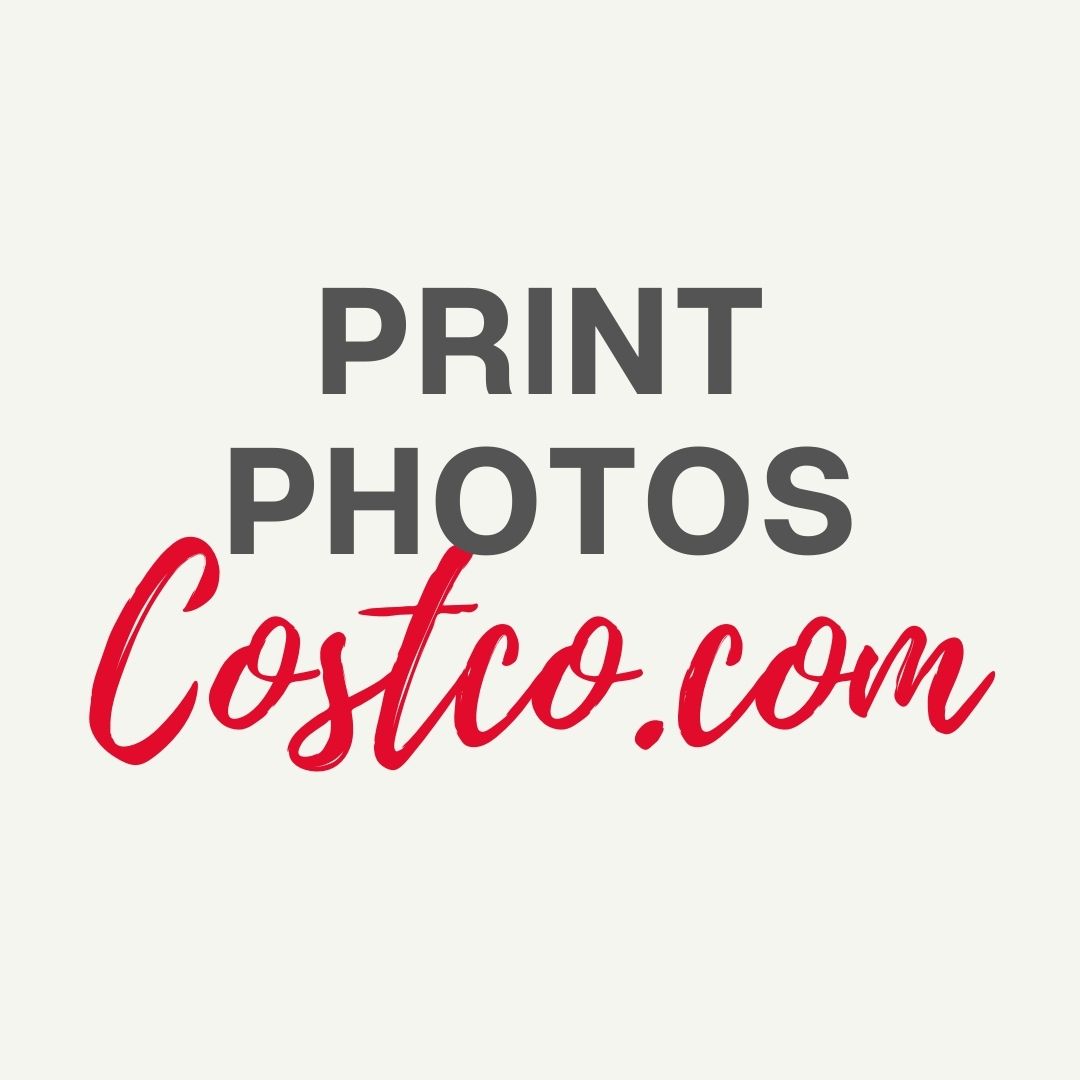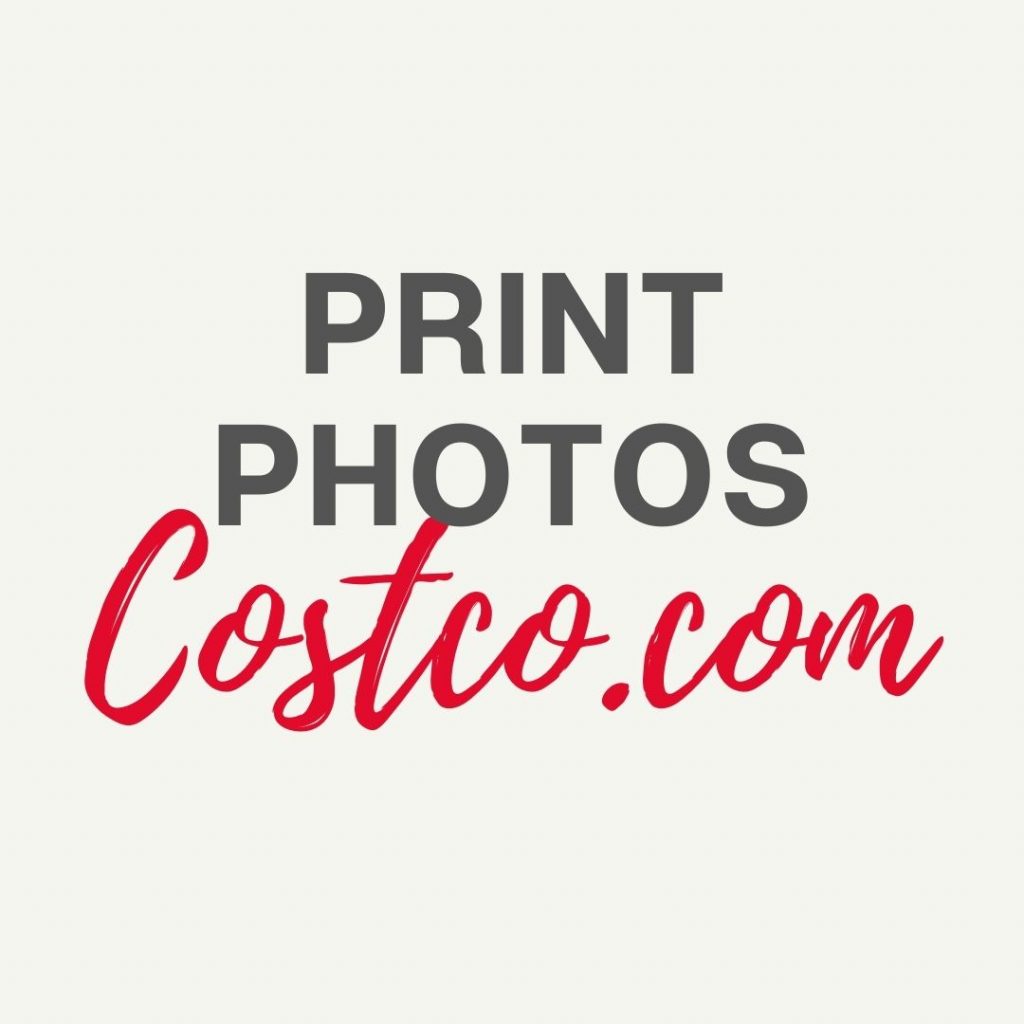 Option 1: Costco Will Still Print Your Photos and Ship Them.
Edited to add: You can no longer print online from Costco itself.
Costco has collaborated with Shutterfly for printing services. Go to this link to connect your Costco Membership number to your Shutterfly Account. Doing this gives you access to a 51% discount on all products.
It's frustrating that you'll have to pay for shipping now, especially for a product that you used to be able to pick up while you were on a snack run.
While you'll have to plan ahead now so you can ensure there's enough time for your prints to be produced and shipped to you, not much has changed beyond that.
Those products will all still be their usual low prices, and they will retain their great Costco quality. They will also still carry all of the products they did when the photo centers were open.
Costco has clarified that they will continue to offer holiday cards, calendars, and photo books through the Costco Photo Center website, along with other products.
Just remember that you'll have to plan ahead to factor in shipping time, and now you'll have to pay a shipping cost.
Also - if you edit your photos, you should turn off the auto-correct! It's likely undoing many of your exposure edits. Read this post for instructions how to turn it off one time or forever.
Shipping Estimates for Costco Prints and Products
Which brings us to... how much does it cost to ship photos to your home? I know we all LOVE free shipping, but with something as cheap as photos, it makes more sense for Costco to charge a small, flat amount for their printed products.
Here are the prices for Costco's Standard Shipping.
Their standard shipping can take up to 7 days, but if you need your product more quickly, most products are also eligible for 2-day shipping. Take note that 2-day shipping is on top of their production time, so it actually take 4 days to get to you.
Shipping cost for small prints: Costco offers free shipping to your home for all of their small prints (4x6, 5x5, 5x7, 8x8, 8x10, 8x12, and wallet print) if you're just doing the standard shipping. If you need overnight or 2-day, you will have to pay more.
Shipping Cost for larger prints: For Photos sized 11x14, 12x12, 12x18, 16x20, and 20x30, Costco charges $4 for standard shipping.
Shipping Cost for photo cards: The first set of 50 photo cards ships to you for $5.99, and then it's another 99 cents for each additional set of 25.
Canvases, acrylic prints, metal prints, and blankets: it's $5.99 for the first one and $3.99/each for any additional product.
Calendars, photo books, photo plaques, and mugs ship for only $5.99 each and 99 cents for any extras.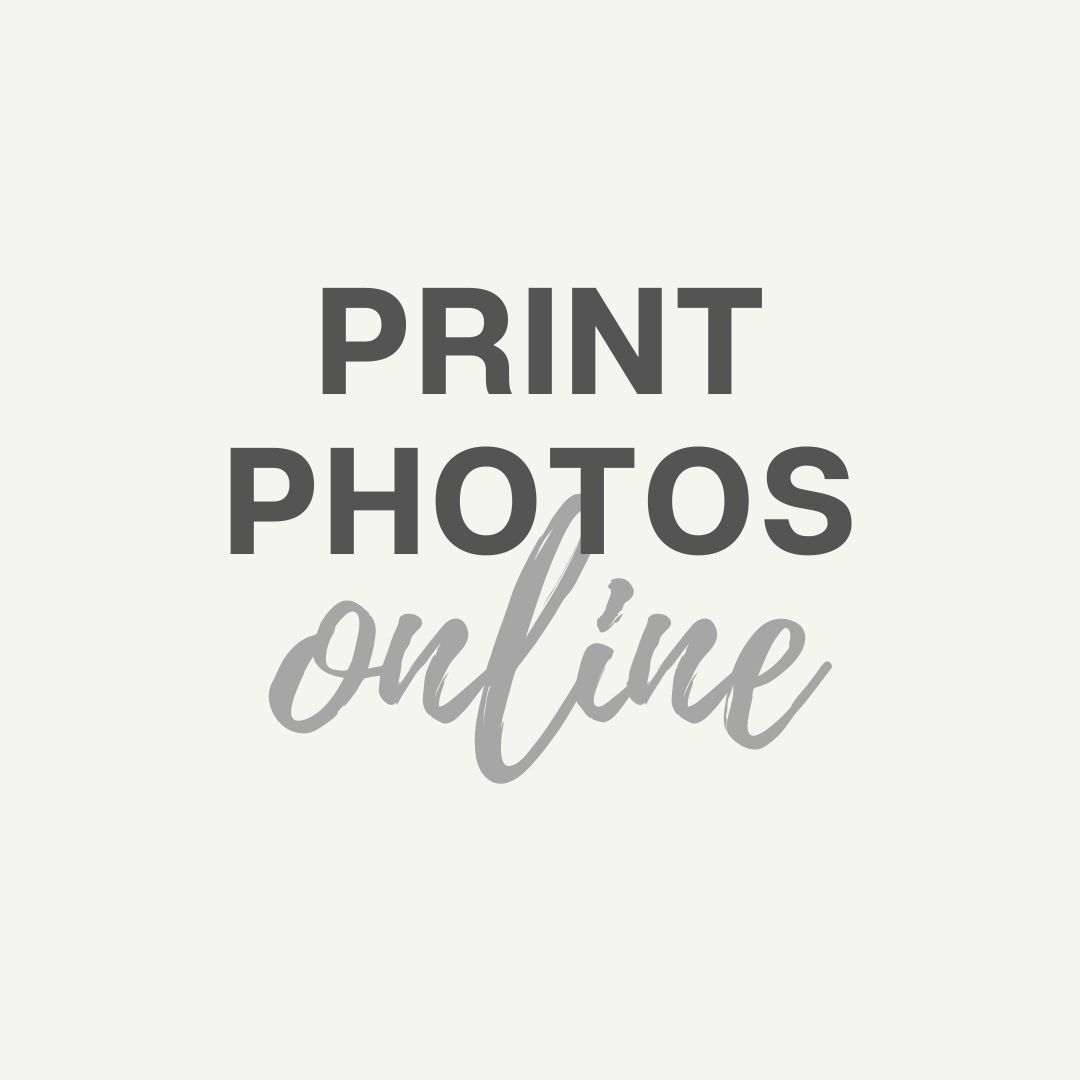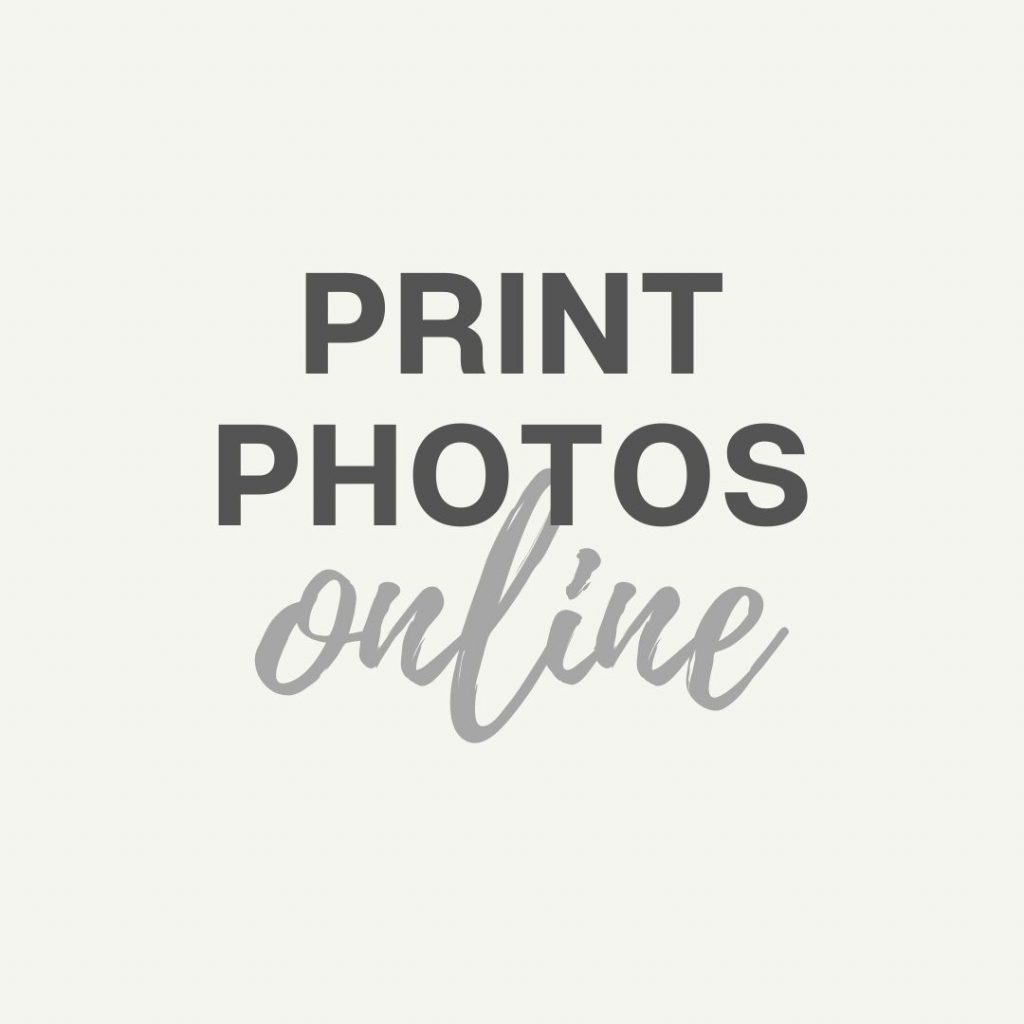 Option 2: Print Online for Great Quality
Not feeling loyal to Costco? that's fine. There are tons of other websites that offer high-quality photo printing for wall prints, photo books, other products.
If price is your main concern, go straight to this post for the cheapest places to print photos.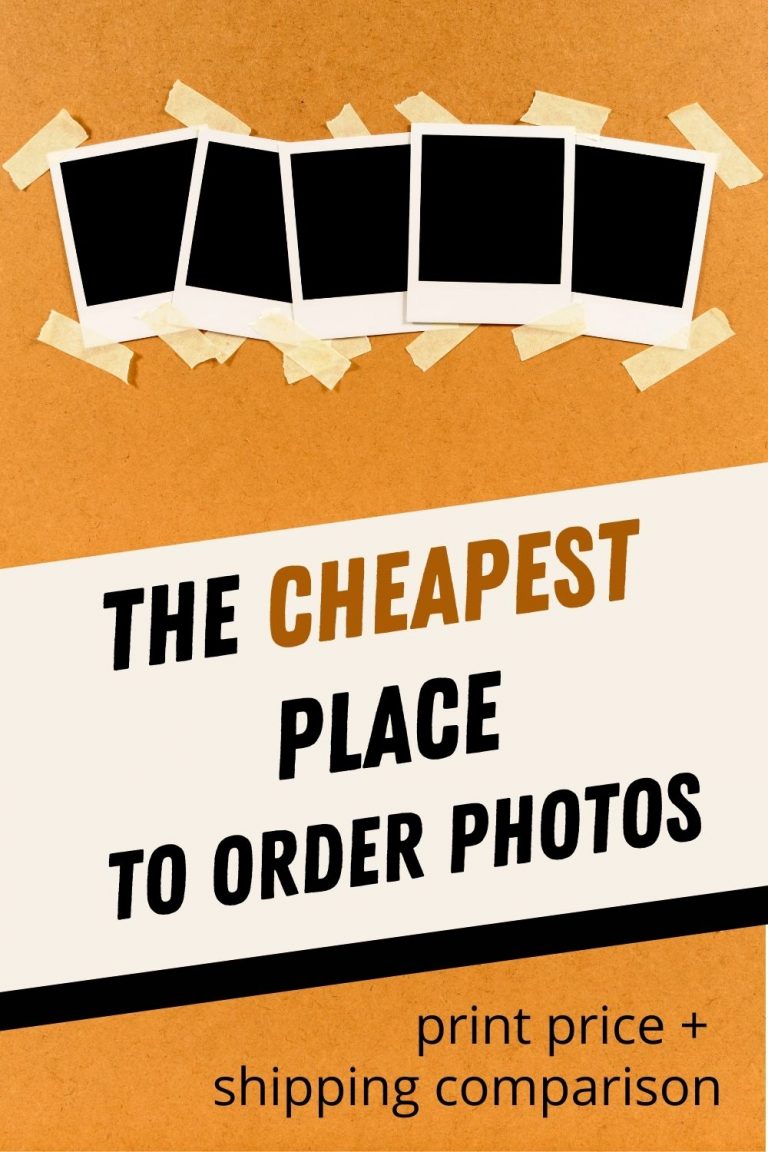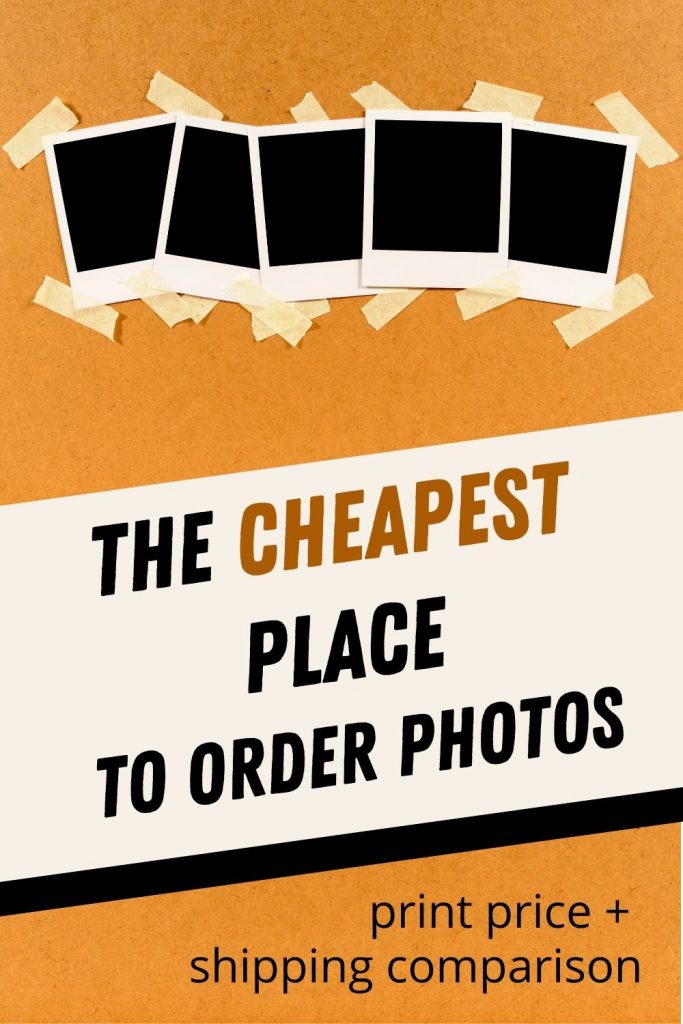 Here are some of my favorite options for prints and other products:
Mpix - This is a really popular website for online printing with tons of amazing reviews. It's the consumer side to a pro lab, so they know their stuff! Mpix has incredible print quality, and lots of photographers use them. Their prints start at 24 cents each, so they are affordable, and they have tons of sizes and finishes available.
Mixbook: This is one of my favorite consumer printers for photo products. In addition to regular prints, they have amazing photo books with lay-flat pages.
Shutterfly - I'm pretty sure everyone knows about Shutterfly! They offer tons of products beyond just photo prints - like photo books, calendars, cards, and other home decor items. They also offer free prints if you order through the app, which is awesome!


Amazon Prime Photos - another perk of Amazon Prime. 🙂 Amazon can make prints or books, and they ship for free (!) for Prime members.
Artifact Uprising: If you're looking for heirloom-quality products, this is a high-end print shop. They have gorgeous prints and wedding-quality lay-flat albums, with a very classy/bohemian aesthetic.
Chatbooks: If you're looking for quick & simple photobooks, this is your place! Easily upload from your phone, computer, or social media. Import captions or leave them off. Softcover or hardcover, two different sizes. Tons more info about Chatbooks here.
Snapfish - One of your cheapest options is Snapfish. They offer both glossy and matte finishes for most of their print sizes, and you can ship straight to your home.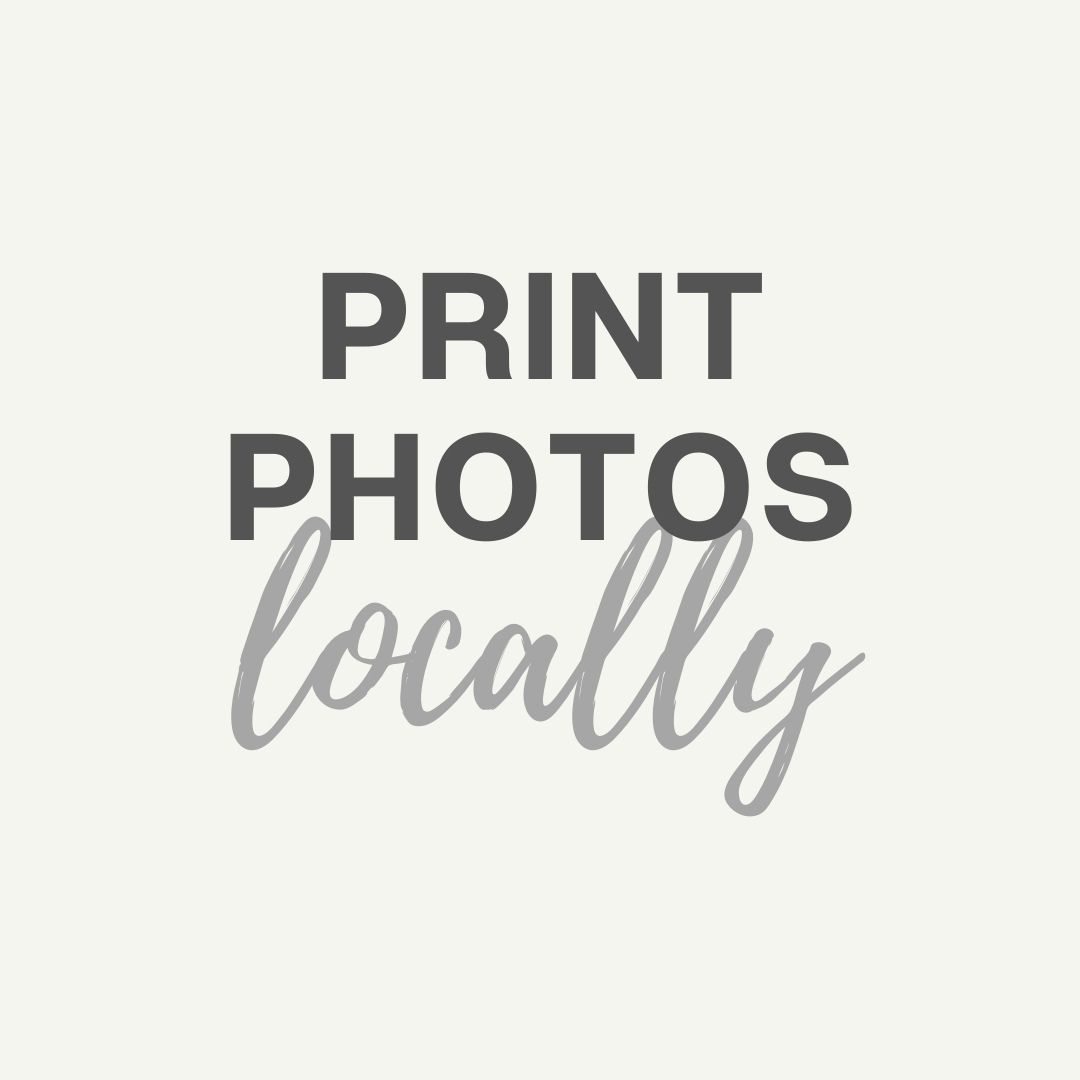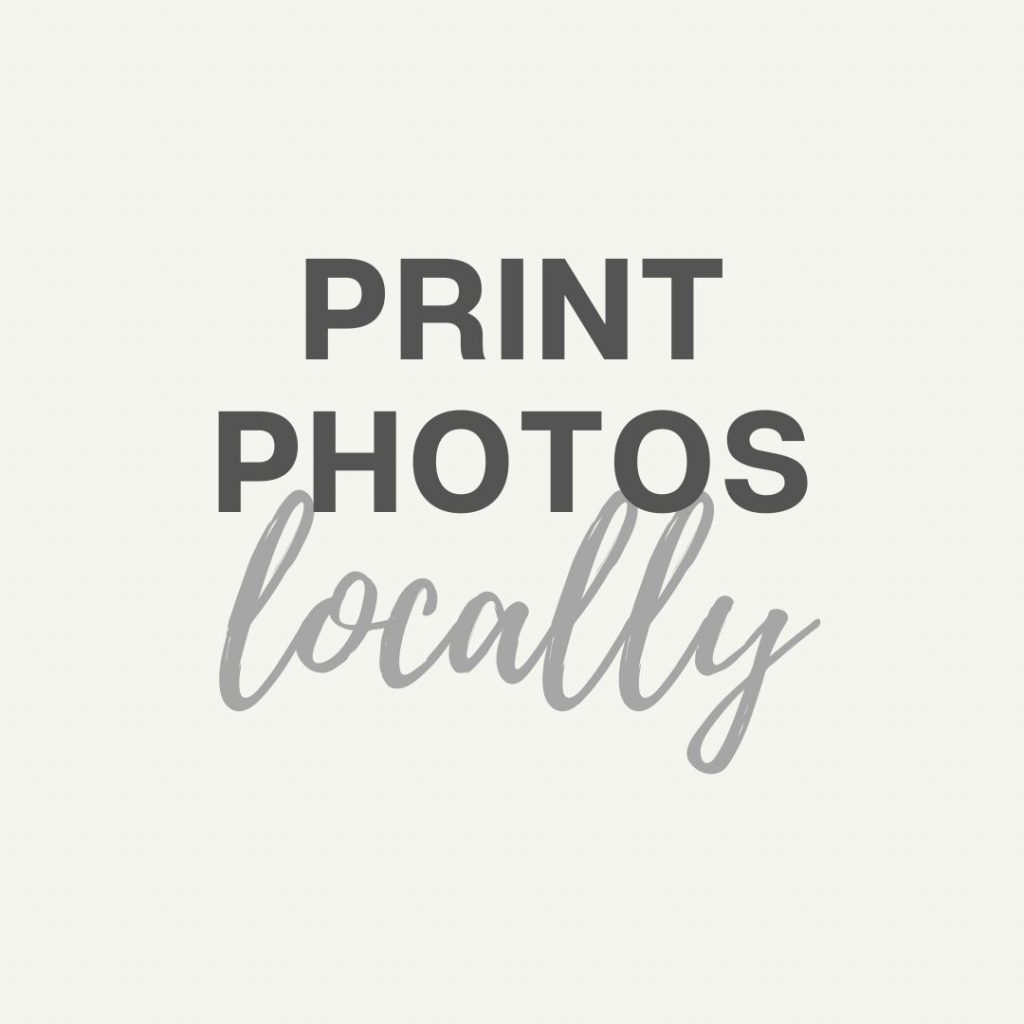 Where Can I Get 1 Hour Photos? Places to Print Your Photos Locally
Several other big box stores can do "1-hour prints" and many of them have dirt-cheap prices. Some of them even offer occasion coupons for free 8x10 prints!
However, as a photographer and educator, I have to tell you that these 1-hour printers are not top quality. In fact, 1-hour print shops are some of the lowest quality I've encountered.
Remember that the employees working the photo printing machines have little to no specialized training as photographers or technicians. They probably can't troubleshoot white balance issues with you, confirm the color space of your images, check the black levels of the machine, etc.
And if those terms are foreign to you, that's even more of a reason why you want a GOOD photo printer to be helping you, because it's their job to know the lingo and the technicalities that make your prints look awesome.
So, I can't vouch for the quality of any of these options, but these are local stores that still have 1-hour printing options if you need quick results.
Supporting Your Local, Small Businesses
The one bright things about Costco closing their in-store services is that this is an opportunity for you to find a local photography printer to support.
As a small business owner myself, I promise that your dollars mean so much more to a local business owner than any large store like Walmart, who wouldn't even blink if you started or stopped printing photos with them.
If you just google printing places nearby, your top options will probably be Walmart, Walgreens, or CVS depending on where you are. So if you're looking for an independent printing shop, you'll have to do a bit more digging.
My recommendation is to google "local photo printer + your city name" to get better results. Adding the location should help you find some "mom and pop" shops that specialize in photo printing.
You can also check your local Facebook pages and ask if anyone knows about good local options for printing. Small shops don't always have the best web presence, so word of mouth and Facebook recommendation tools might be a better way to find stores near you.
Obviously, not all locations have this option. But I would always recommend supporting small businesses and locally-owned where you can!
---
It's really sad that Costco is closing their local photo centers, but there are still options for you! So, whether you decide to order prints online through Costco and pay for shipping, or you want to go to a local print shop that offers 1-hour printing - there are alternatives!
But, no matter how great some of the options are, I'll still mourn the loss of local Costco Photo Centers for a little while.
Goodbye, cheap photos with a side of bulk chocolate... you've been good to us.