If you're traveling, going on a hike, or heading out on a big photoshoot, I highly recommend looking into backpack camera bags. They are perfect for when you need to cart around a lot of stuff but still have your hands available to shoot.
Fortunately, DSLR backpacks don't have to be the masculine boring black ones you usually find in a camera store. There are lots of companies making cute backpacks in interesting colors and feminine styles. Carrying a lot of heavy gear is much easier when it's on your back, and there are lots of cute and affordable options!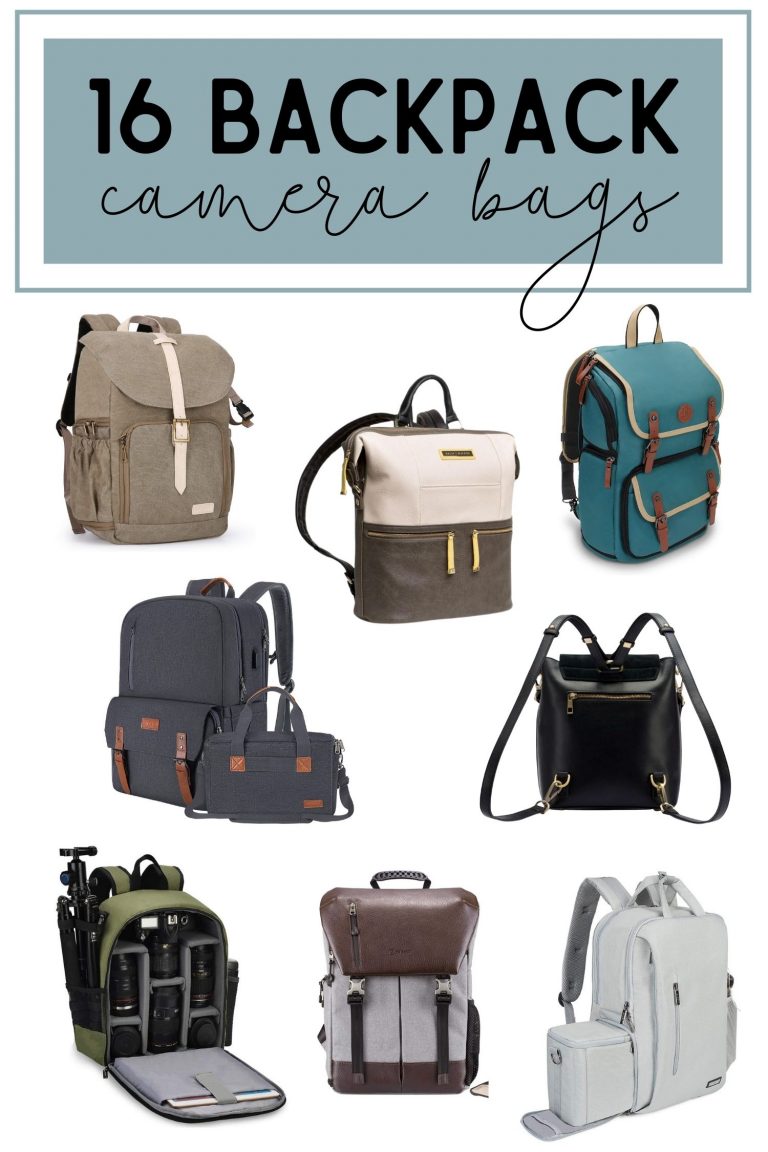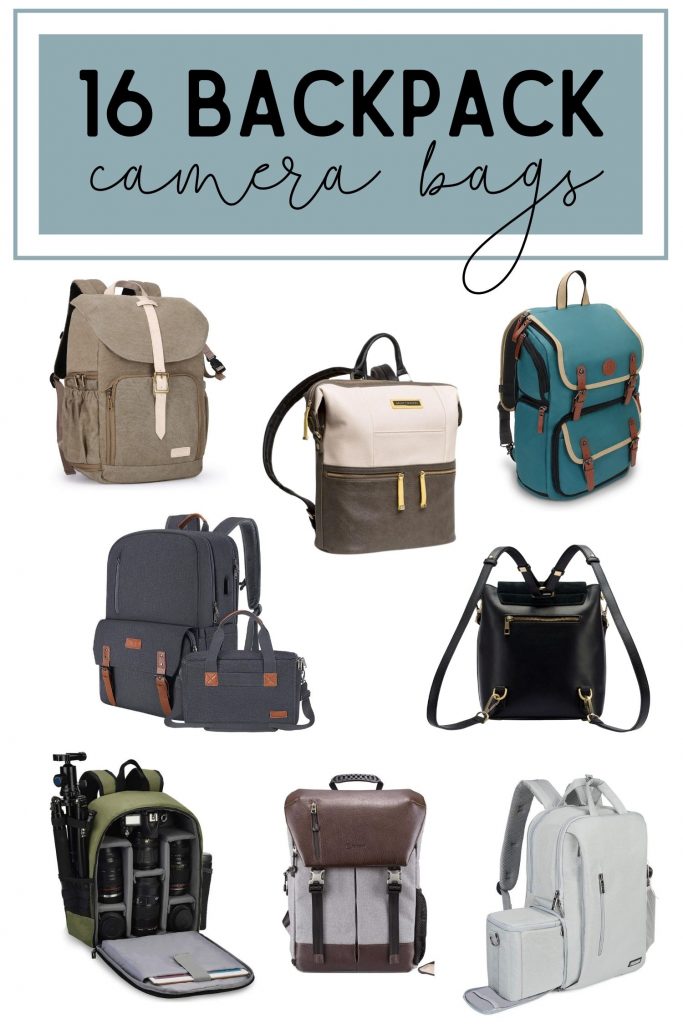 Backpack Camera Bags for Women
Jump to:
Wondering why a camera backpack is better than other options?
Being hands-free to shoot is amazing! It's super helpful to have your gear safely on your back so you can move around and have both hands available to shoot. A crossbody or shoulder bag can easily slide off your shoulder and damage your gear.
If you're carrying heavy gear, then a backpack with padded straps is the most ergonomic way to do it. Your shoulders will thank you!
Some people think cross-body bags are the quickest way to access your gear, but DSLR backpacks have gotten more convenient. Many backpacks have some form of quick access, so you can slide your bag to one shoulder and get to your camera from a side compartment.
Keep reading to see 16 of my favorite camera backpacks for women.
Pros:
The backpack has a drawer-like lower compartment for your camera and gear
Upper compartment designed to fit clothes, an iPad, or other equipment
Made from a water-resistant material that also comes in dark gray
Cons:
The laptop pocket is a tight fit for a 15-16" computer. It's fine for occasional use but keep that in mind if you want to use it regularly.
It's Amazon's Choice for a reason! This is a solid, well-designed bag to protect your gear.
Pros:
Mesh pockets on the side to hold tripod and water bottle
Customizable padding inside for equipment protection
Lightweight and scratch-proof material
Black, blue, green, gray options
Cons:
A few reviews said there was a bad smell when it arrived, but that it does go away eventually.
Do you love a pop of color? This DSLR backpack for women has vibrant options as well as some classy neutrals.
With side camera access, lots of zippered pockets, and tons of durability, it's a great option.
Pros:
Adjustable interior dividers to help separate extra lenses or gear
Additional padded compartment that can fit a small laptop or tablet
Lots of zippered pockets
Comes in bubblegum pink or purple, but also some neutral colors: slate, tan, etc.
Cons:
May be smaller than you think, so check those measurements.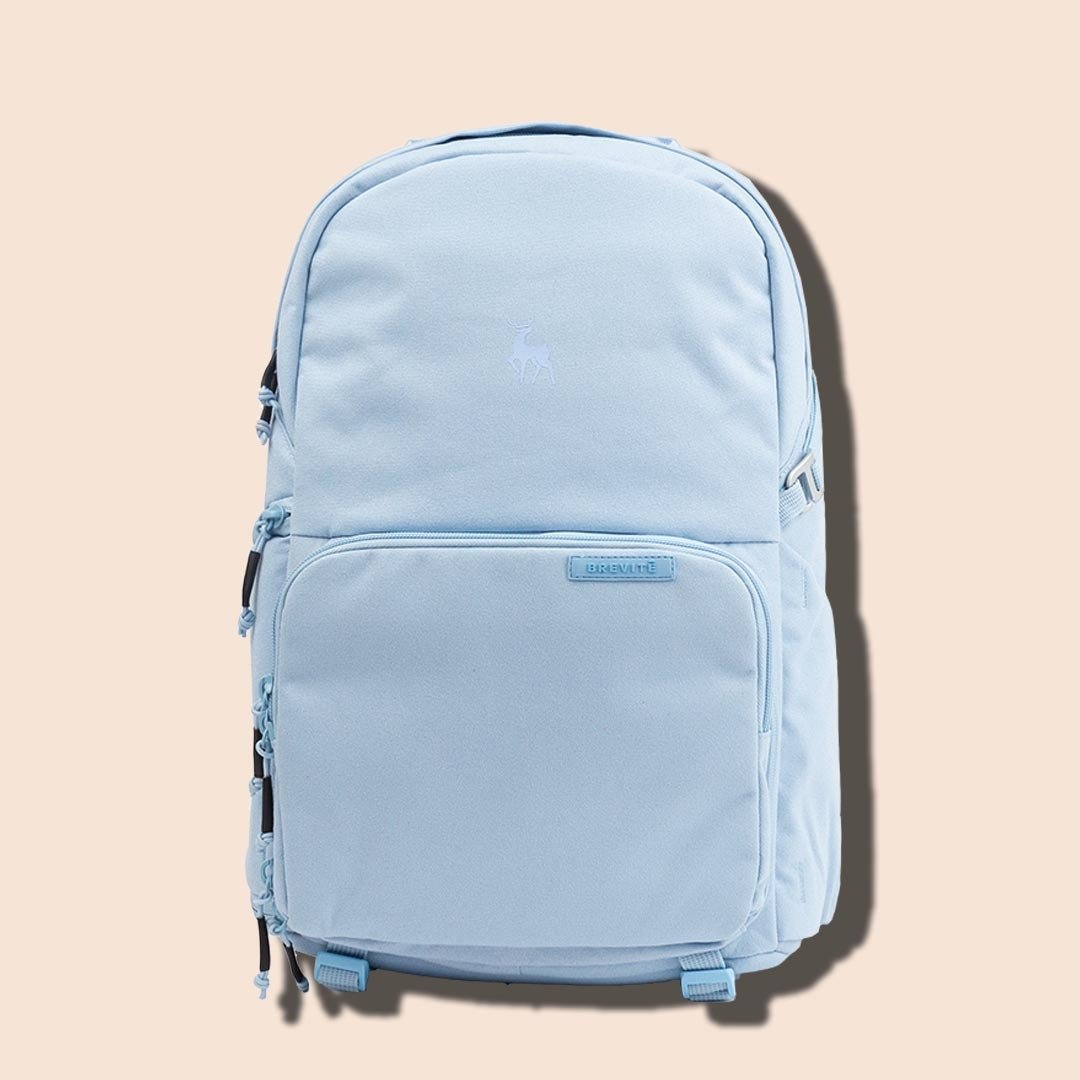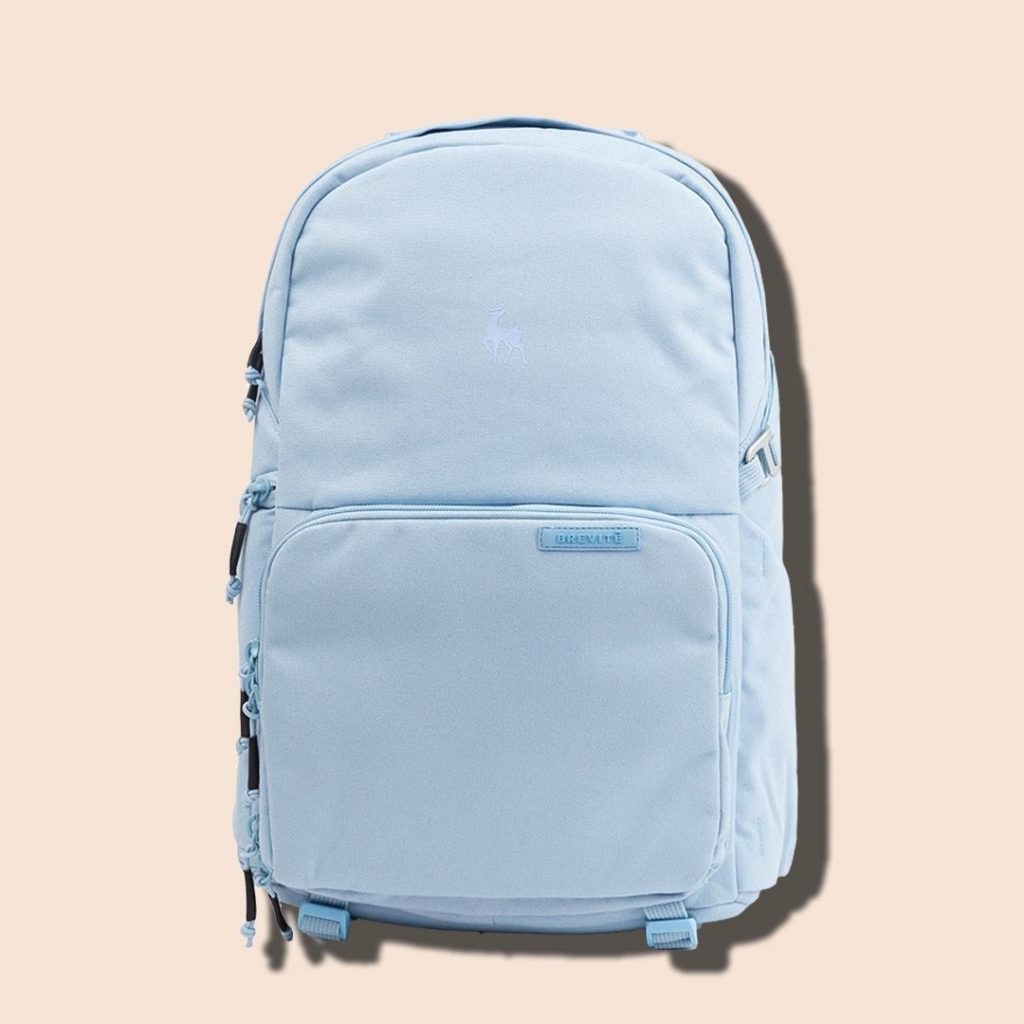 Yummy colors; minimalist yet stylish. I love that it looks like a normal backpack and doesn't scream "expensive equipment in here!"
This is one of my favorite camera backpacks for women, and I'm trying to decide which color to buy next.
Pros:
Padded compartment with customizable dividers
Quick access zippered door
16" MacBook laptop sleeve
Tripod holder & luggage passthrough
Tons of good color options: blush pink, pine green, moonlit blue, poppy red, misty blue, bright yellow, black, light grey, and teal
Cons:
None, aside from the fact that it's so popular they often run out of certain colors 🙂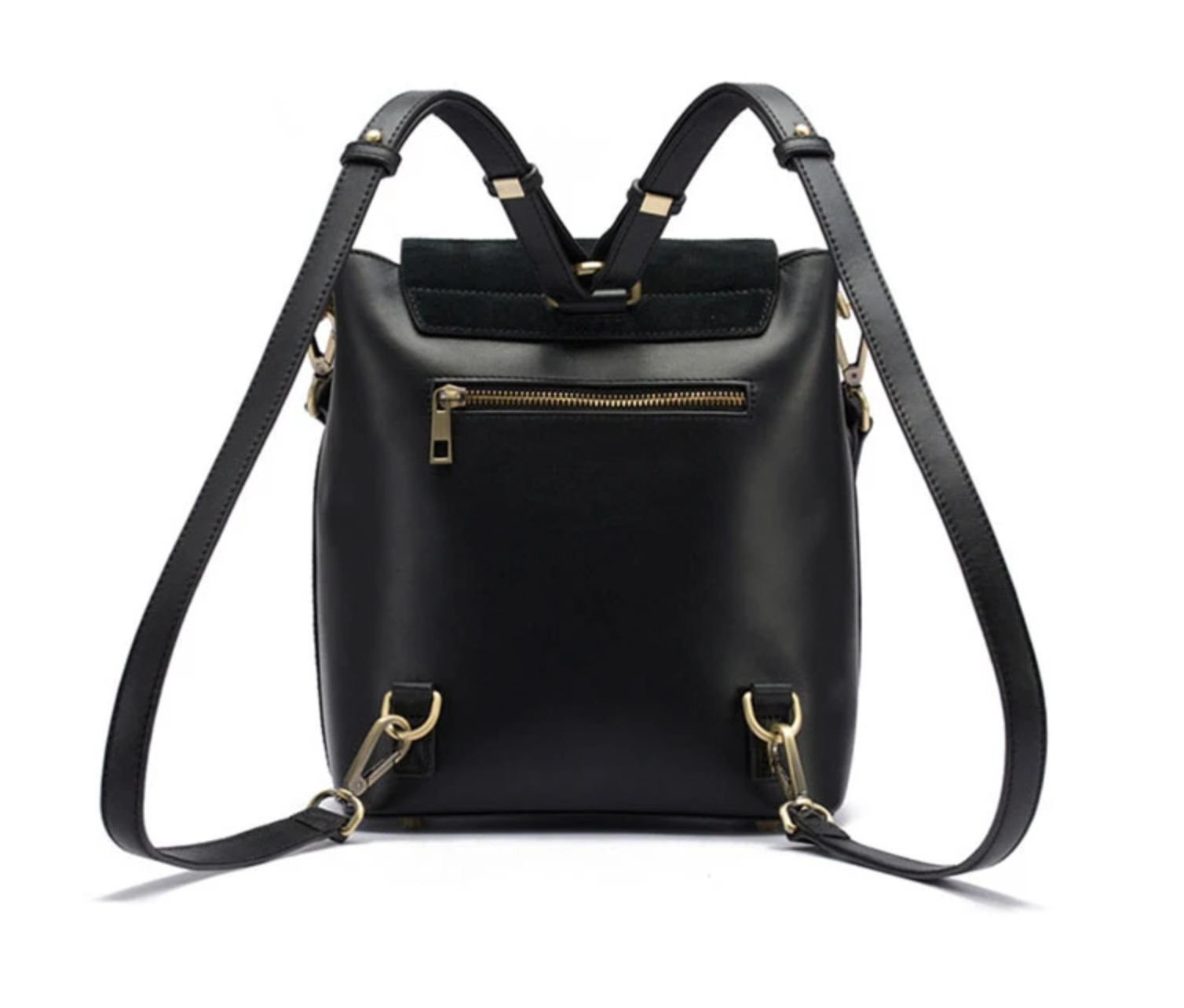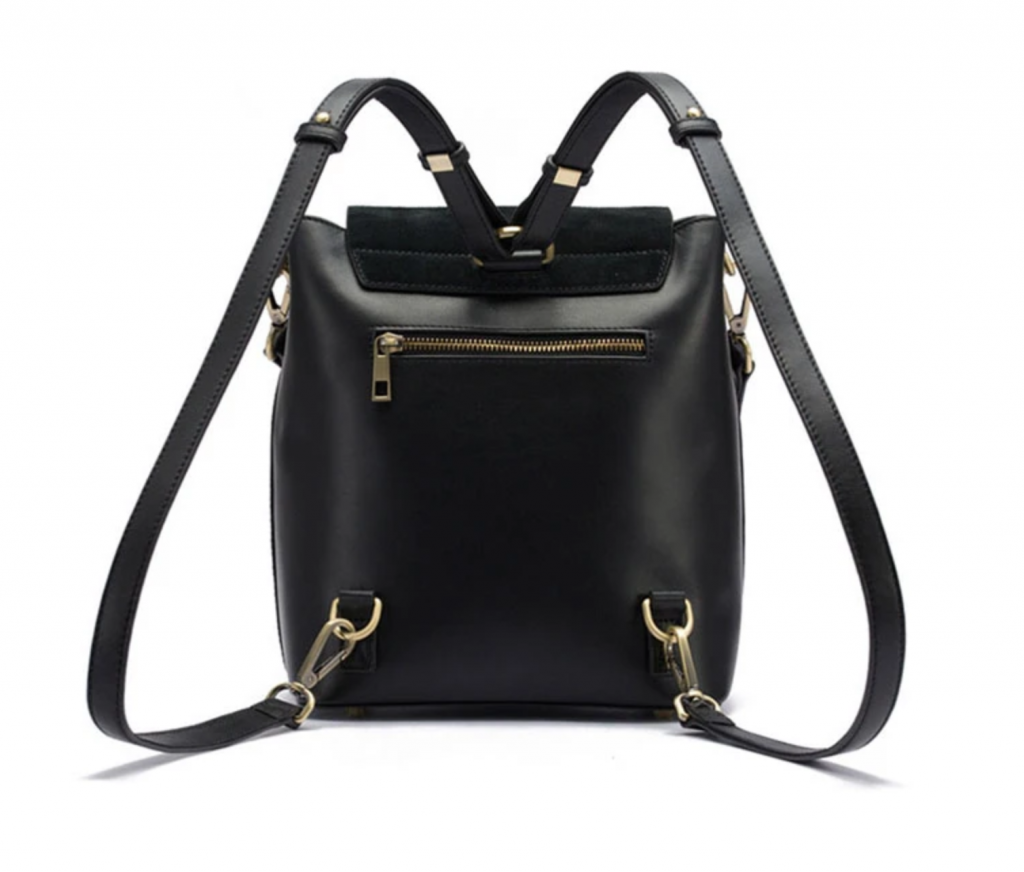 If you're looking for a more fashionable camera backpack for women, then this is for you. The Christie Noir is a high-quality leather & suede purse, proving that a black camera bag doesn't have to be boring.
Pros:
A stylish, minimalist backpack
Can fit a standard DSLR camera with a lens attached
5 interior pockets and a zippered pocket on the back for extra accessories
Black suede and leather
Cons:
No interior dividers included, but you'll want them. Remember to add them to your order for $5/each.
If you're looking for a small DSLR backpack for women, this mini Tog bag is awesome! It's so cute and well designed.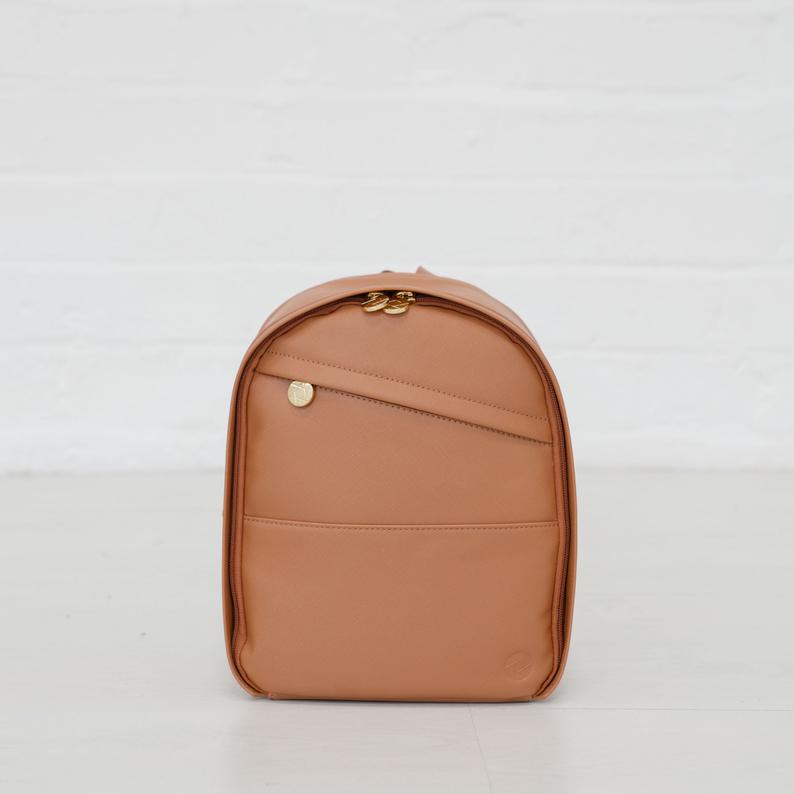 Pros:
Fits your camera as well as an extra lens
Front zip pocket for small accessories and separate pocket in the back for a tablet
Customizable velcro dividers for the entire interior
It also comes in a larger size if you're looking for a bag with extra space
Cons:
Appears to be sold out in black and brown. Only grey in stock.
This is a smaller backpack that still provides a ton of padding. Great bag for a petite person, a mirrorless setup, or a DSLR with only a few lenses.
Pros:
Two front accessory pockets, two side pockets, and two side accessory straps available
Scratch-resistant, customizable padded dividers for easy storage
Breathable padded back support
Has a nice textured finish to hide dirt: black, blue, grey, red, taupe
Cons:
Not big enough for a laptop or tablet, and no designated slot for them anyway.
This bag is super travel-friendly: it's very durable, can fit a lot, and has separate compartments for gear and personal stuff. If you don't want a girly bag, this one is very casual.
Pros:
Fits your camera, a 15" laptop, as well as 3-4 pieces of clothes, and other accessories
Airplane carry-on compatible
Quick side access
Anti-theft design with a high-quality metal hook to lock zippers in place
Khaki, olive, black, or grey
Cons:
This bag can get heavy with a lot of gear and there is no waist strap to help balance the load.
This eye-catching DSLR backpack is an excellent day pack - perfect for when you want your camera gear to be safe, but need room for other things as well.
Pros:
Two storage zones so you can pack clothes or other essentials apart from a camera
Made of waterproof, scratch-resistant, and tear-resistant material
Side pocket for tripod, umbrella, or water bottle
16" laptop sleeve
Cons:
This bag only comes in this bright color-block style, so you're out of luck if you wanted something more neutral.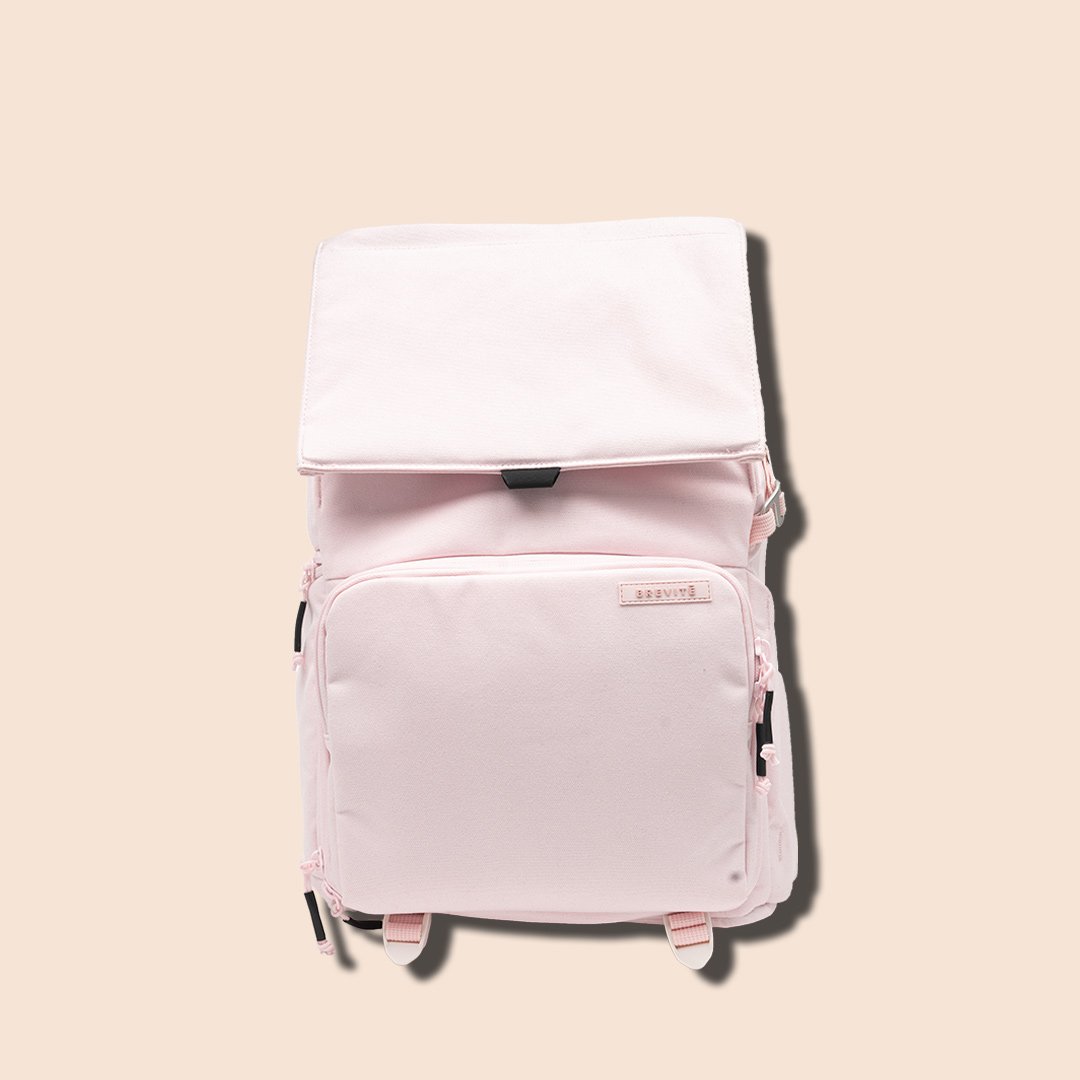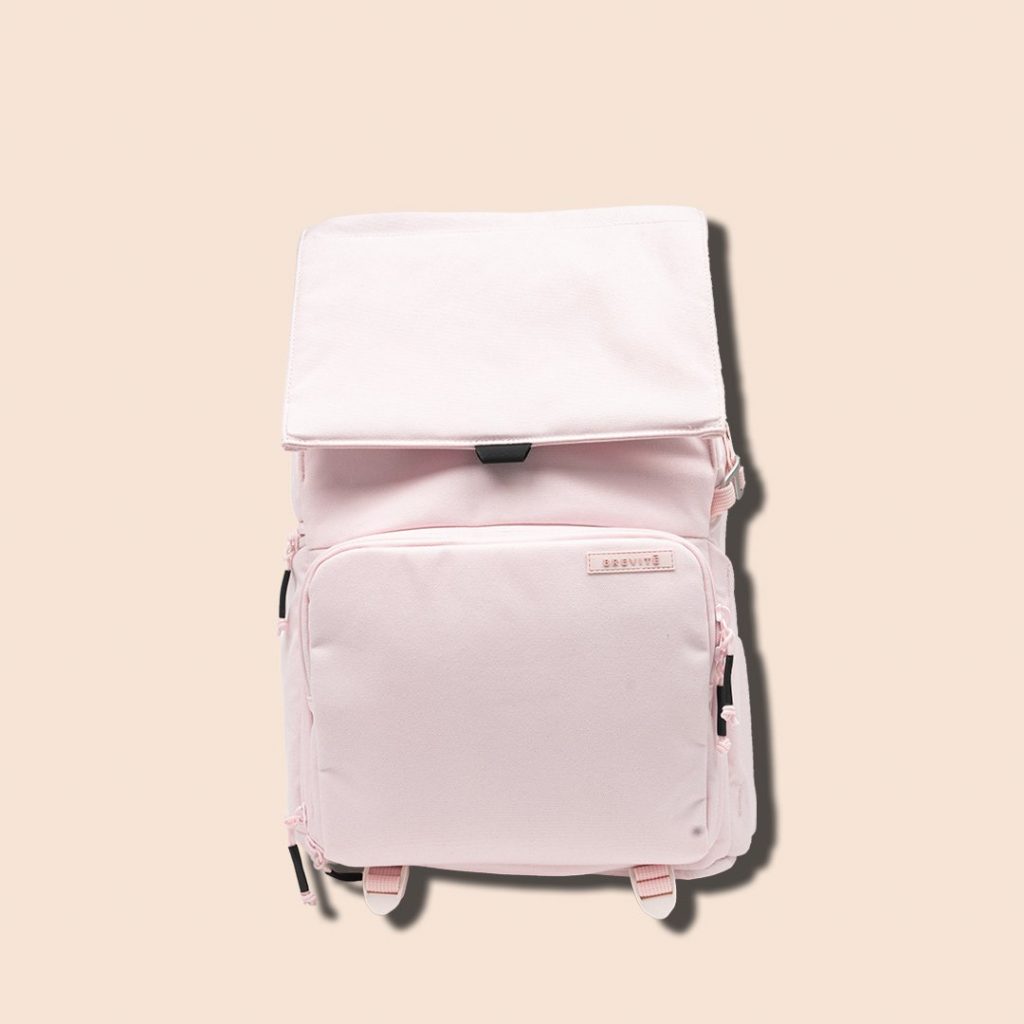 The Runner backpack is a compact backpack that comes in a bunch of colors. It's lightweight but super functional!
Pros:
Padded, quick-access compartment for your camera
Sleeve for a laptop
Back area for other necessities
Tripod holder on the bottom
Fun colors! Green, blue, tan, yellow, blush, red, black
Cons:
Not as many pockets for little stuff like memory cards, but perfect for bringing along on a day trip.
This unique photography backpack is two distinct bags in one. You can fully remove the lower gear compartment by unzipping the front section. This allows for the flexibility to use it in different ways.
Pros:
A back compartment for a 16" laptop and front compartments for camera & lenses
2 side pockets for a tripod, water bottle, or umbrella
1 hidden, anti-theft zippered pocket for your important items
Cons:
Check the dimensions of the bag - it may be larger than you expect, so keep that in mind if you don't want a huge bag
This techy bag is packing a lot more features than are visible to the eye. It can keep your gear safe and charged too!
It's padded in all the right places and has tons of pockets to keep things organized. If you travel with a lot of expensive gear, this is what you want: there are combination locks on the zippers to keep your stuff secure!
Pros:
Password padlock on zipper for anti-theft protection
Main compartment divided into 2 parts to separate the camera from other items
Can easily fit camera, laptop, notebooks, water bottle, and more
USB charging port included
Dedicated tripod holder, as well as a slot to place on top of a carry-on suitcase
This is a very large bag that can hold quite a lot of camera gear! And it's extremely waterproof if you're worried about shooting in rain.
Pros:
Can comfortably store 17 lbs of equipment with shock-proof protective padding
Anti-theft design with a back entry for added security
Dust and water-resistant fabric
The two-tone look is very professional.
Cons:
The laptop compartment is not big enough for a large laptop, only a small laptop or tablet.
There's a definite benefit to a bag that won't draw attention to the fact that it holds thousands of dollars of camera gear. This gender-neutral, army green option is great for flying under the radar and still keeping your gear safely padded.
Pros:
It holds your DSLR camera, 2 lenses, and a laptop up to 14"
Side holder straps and pockets for a tripod, bulky accessories, or water bottle
Made from eco-friendly material with shock-absorbant foam dividers
Cons:
This one definitely appeals to people looking for a neutral bag. Look elsewhere if you want a fun, colorful option!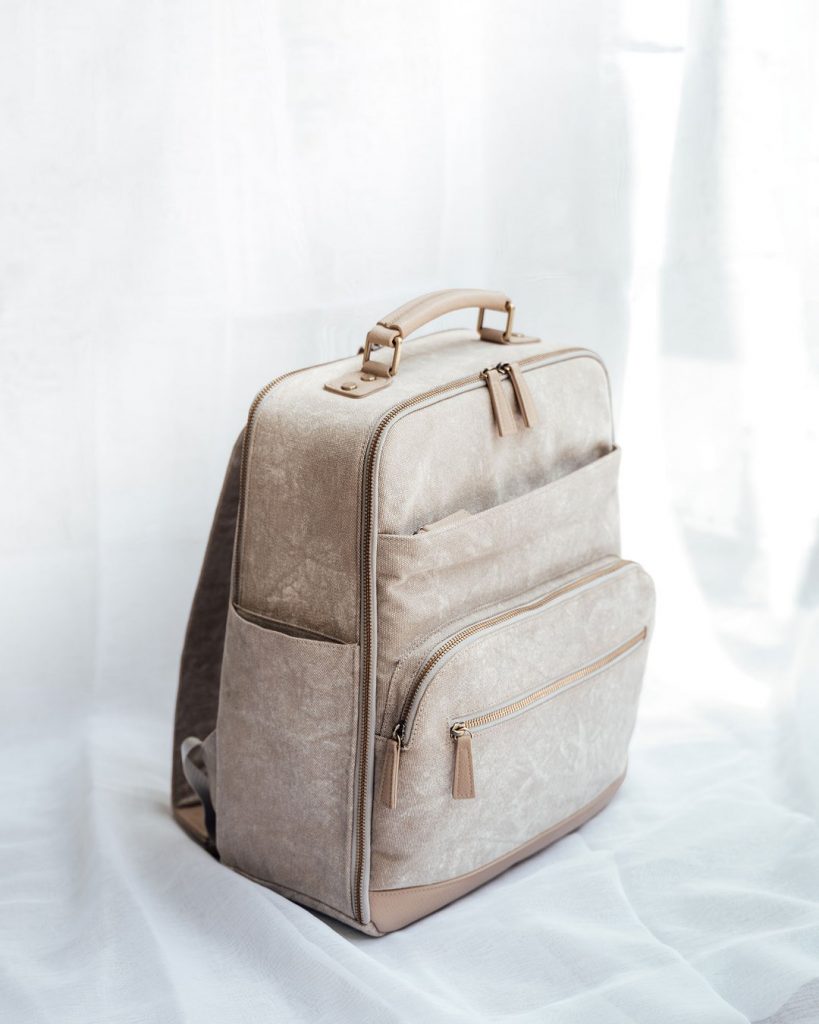 I totally have my eye on this classy Lyra camera backpack for women. It's so beautiful!
The ladies in my photography FB group sing praises about how easy it is to take everything they need with them. It would be a great bag for a full day of shooting!
Pros:
Designed to carry your camera body, a lens up to 8 inches long, and 2-3 additional lenses
3 additional zip pockets in front and four slip pockets
The rear compartment can fit a 16" laptop
Cons:
Side pockets are not large enough for a water bottle - meant for small items only.
---
Backpack camera bags make carrying things so much easier on your back!
And these camera backpacks for women are really cute. I love that most of them can also fit laptops, extra clothes, or everyday essentials in addition to camera gear.
Want a different style? Check these posts for other options: