Do you want a camera bag that doesn't really look like a camera bag? There's nothing that says your bag must be boring and black - there are plenty of purses and handbags that are actually stylish camera bags!
If you have a camera bag you don't like, you probably won't be eager to take your camera when you're heading out. But you don't have to compromise style for security and protection: you can absolutely find a beautiful DSLR camera purse with good padding and dividers.
Here are 15 stylish camera bags for women!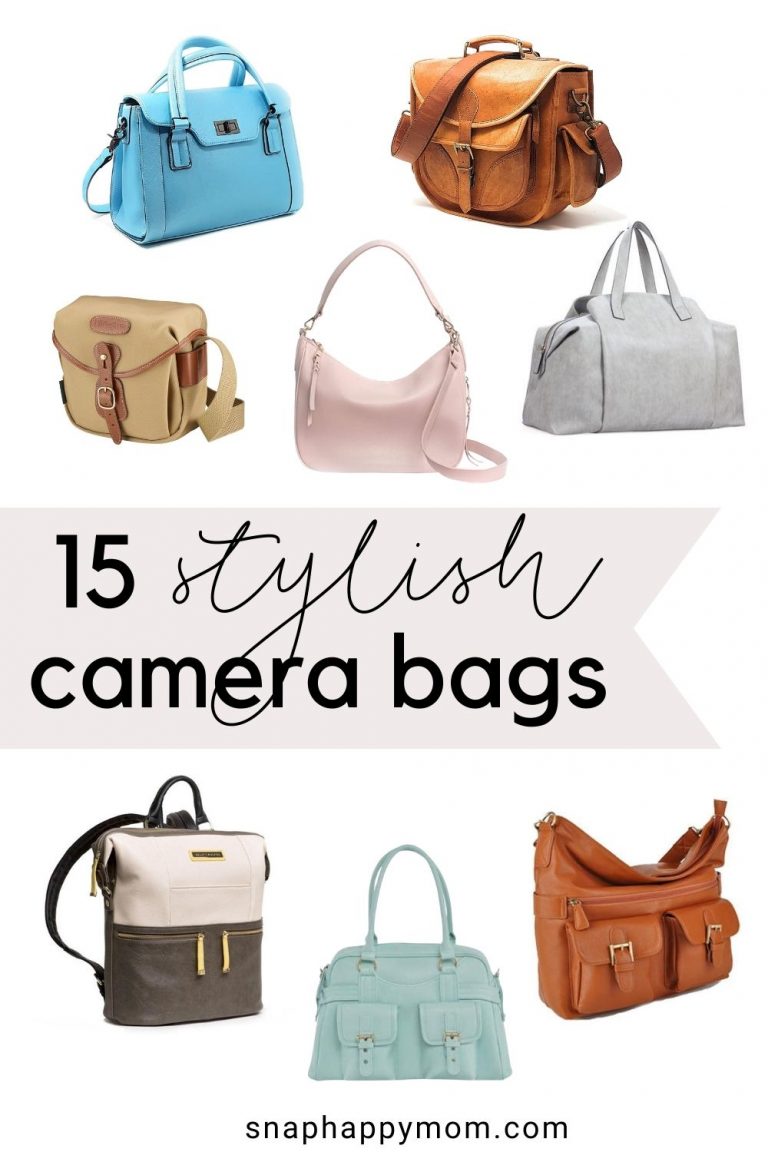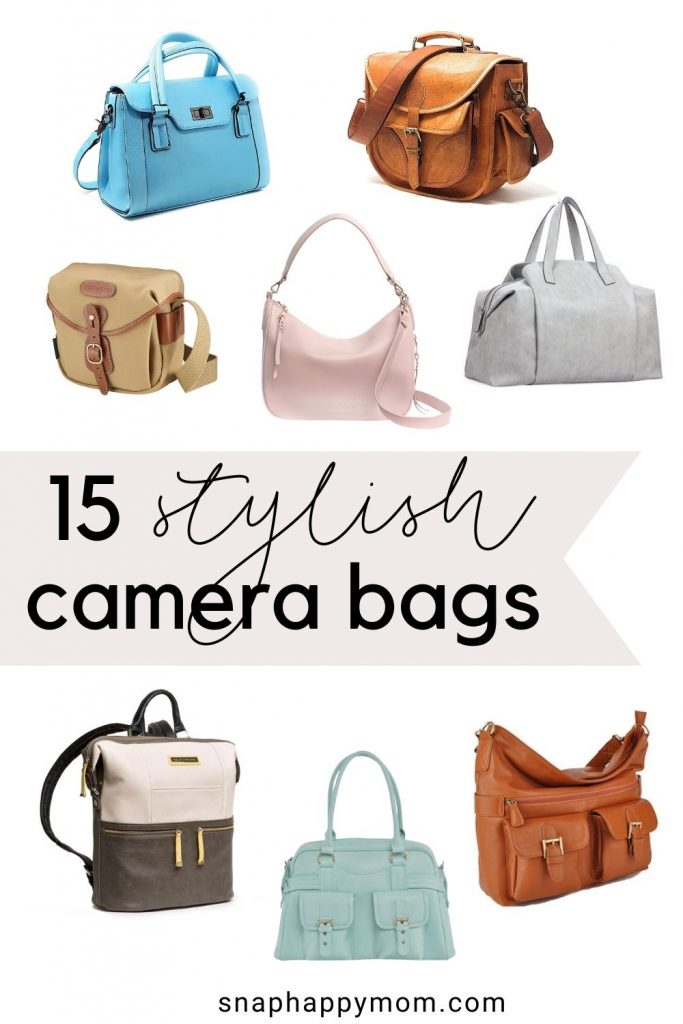 This is a large, handbag-style purse, that can be carried with its top handles or a shoulder strap. The inside of the bags has a super cute floral pattern which adds a nice touch. No more hiding your bag in pictures!
Features:
Fits standard DSLR with lens and small accessories
Padded dividers that can be removed, if you want to use the bag as a purse
Can be carried by the top handles, worn over the shoulder, or as a crossbody bag
Comes in fun colors like aqua, yellow, red, black, and classic or textured brown
There is always a place for a pretty pink bag in my closet. This exquisite pink bag is super classy, and no one will know it hides your camera gear.
This DSLR Camera Purse also comes in black!
Features:
Comes with two straps, so you can switch between long and short for crossbody or hobo style shoulder bag
Has an interior padded camera case to keep a camera and 1-2 lenses safe
Easily one of the more stylish camera bags for women we've seen. It's a discreet purse that doesn't put a target on your back.
This is the camera purse I used when I first got a DSLR. It's amazing! You can configure the interior spaces to fit your camera perfectly, and still have room for other things. I found it to be super feminine and pretty - and I got plenty of compliments on my "purse" too!
Here's my full review of the Gracie from Jo Totes.
Features:
Real leather exterior with soft cotton interior
Protective foam inside and metal feet on the bottom to keep the bag sturdy
Seven pockets that give you plenty of space for your camera, gear, and everyday essentials
Note: There is no designated pocket or space for a tripod or water bottle
This handmade bag has gorgeous craftsmanship and details. It has structure and tons of pockets! Plus, the real leather will just get better with time. This is definitely one of my favorite stylish camera bags on the list.
Features:
Removable padded interior case protects standard DSLR and small accessories
Multiple zippered, flap, and slip pockets for other daily essentials
Can be carried by the top handle or worn crossbody or as a shoulder bag
Note: Side pockets don't stretch so what you can fit inside is limited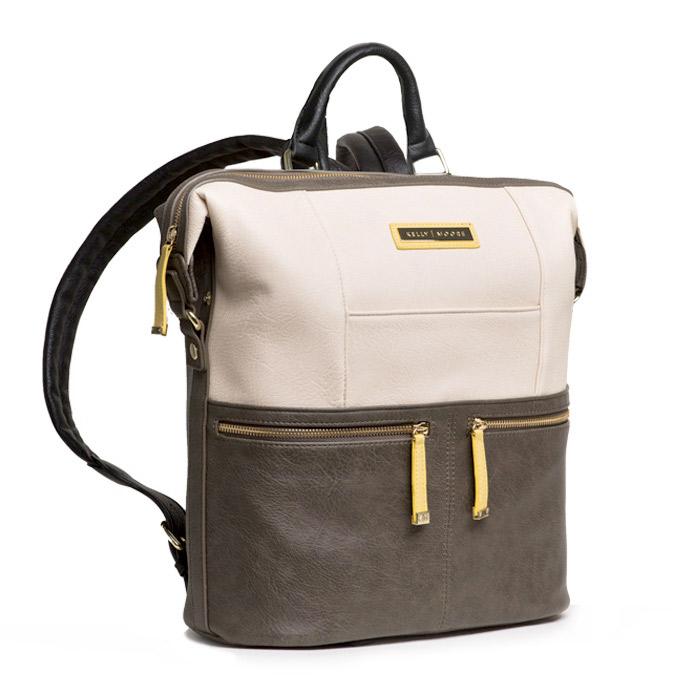 This two-tone satchel is so pretty! I love the unique styling and colors. It can be carried several ways.
Features:
The bag has nineteen different pockets of varying size
Fits a tablet or laptop up to 15"
Holds a pro camera and 2-3 lenses
No tripod or water bottle pockets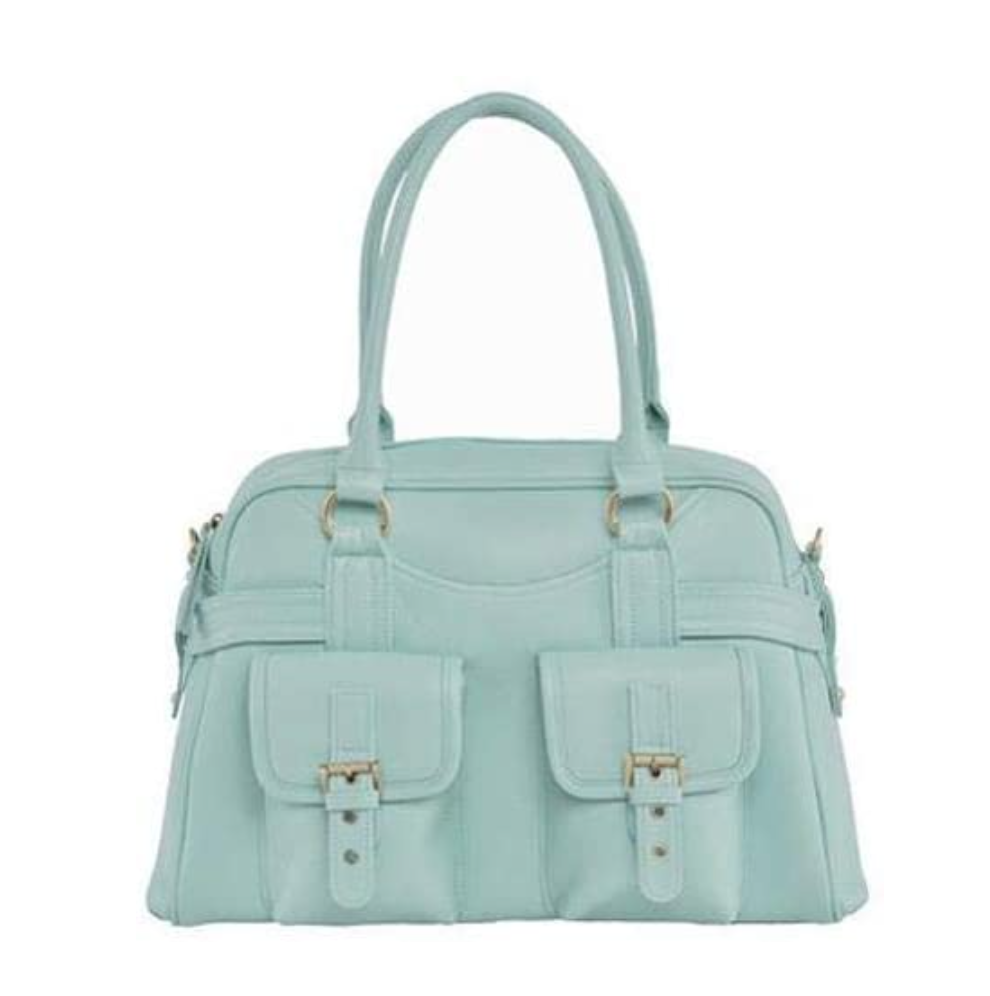 This camera and laptop bag can hold everything you need for a long day! It comes in this trendy mint color that is so fun.
Features:
Laptop sleeve for a 15" laptop
Room for a camera and several lenses
Protective foam and adjustable dividers
I love the different colors of leather available in this crossbody bag. It's got a beautiful purse look and is perfect for a short outing with your gear.
Some cheaper bags have a buckle just for show and rely on velcro instead, but this stylish bag has a real quick-release buckle that keeps everything secure.
Features:
Luxurious leather - it will only get more soft and supple with time
Mini size for carrying just your camera along, but can also fit an additional small lens or battery
Comes in black, blue, brown, maroon, mink, olive
Closes securely with a quick-release buckle
Removable divider and crossbody strap
Need something small but not lacking style? This compact bag gives all the right impressions.
Features:
Constructed from 3-layer material with real leather buckle and fixings
Soft, padded, removable insert to separate and protect camera equipment
Adjustable front pockets and 5-year manufacturers guarantee
Note: This is a small bag, so you won't have a lot of space for extra items.
This is another winner from the Jo Totes brand! The Allison has a slim profile, comes in brown or black, and has three zippered exterior pockets.
Features:
Looks like a fashionable purse, not a camera bag
Several zippered pockets outside and adjustable dividers inside
Big enough to fit a camera, several extra lenses, and an iPad
Padded crossbody strap
Black or brown vegan leather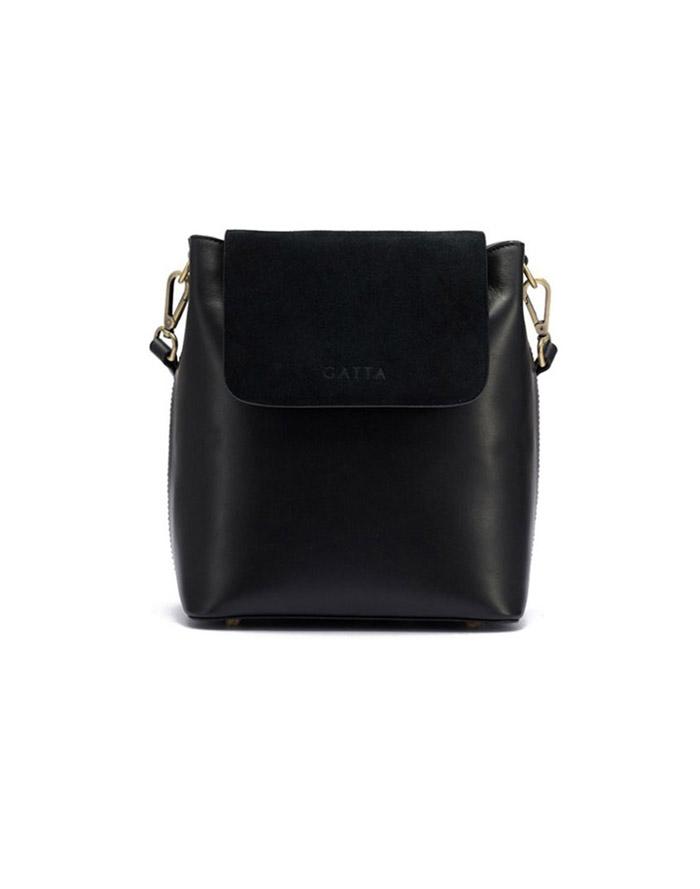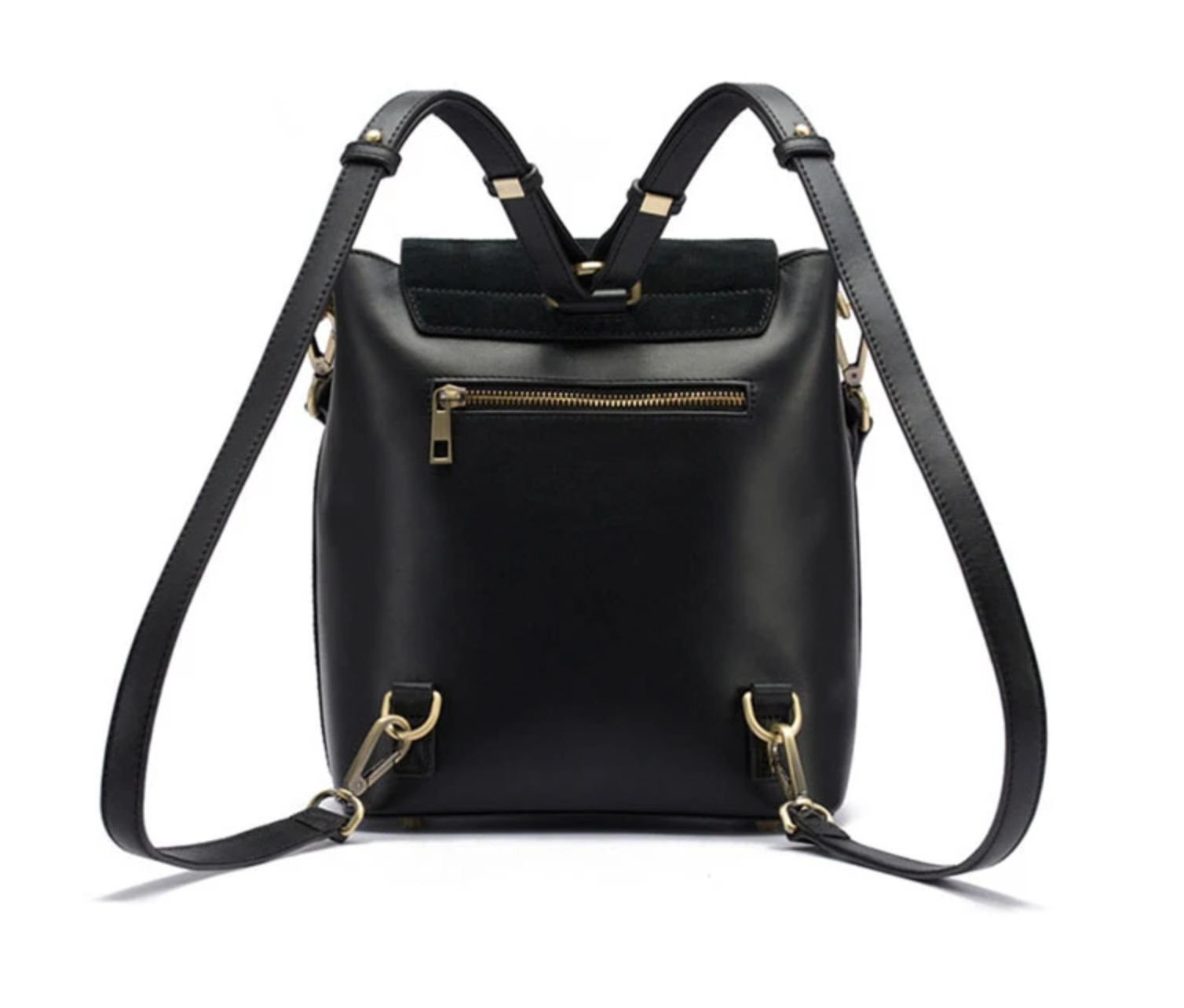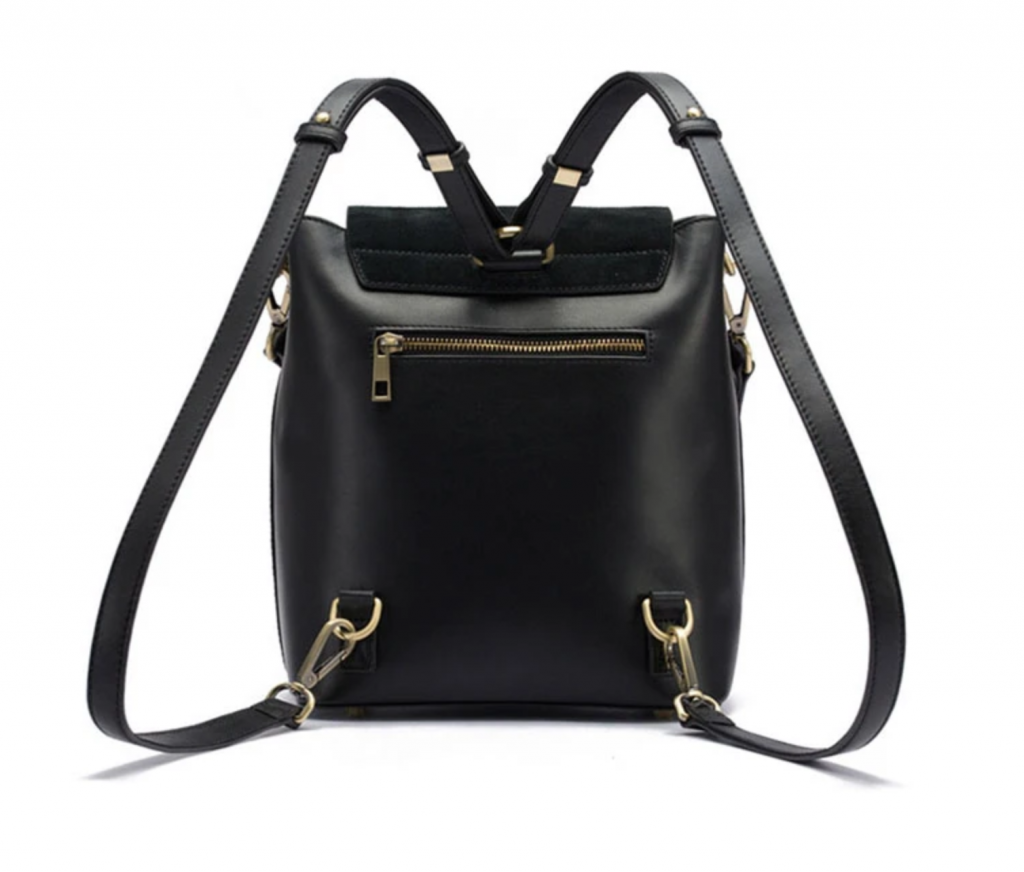 No one will guess that this mini backpack is actually a DSLR camera purse!
Features:
Can fit a standard DSLR camera with a lens attached
5 interior pockets and a zippered pocket on the back for extra accessories
Don't forget to grab the interior dividers which are sold separately
Note: It's good for street use, but the unpadded straps might not be comfortable for long-term wear.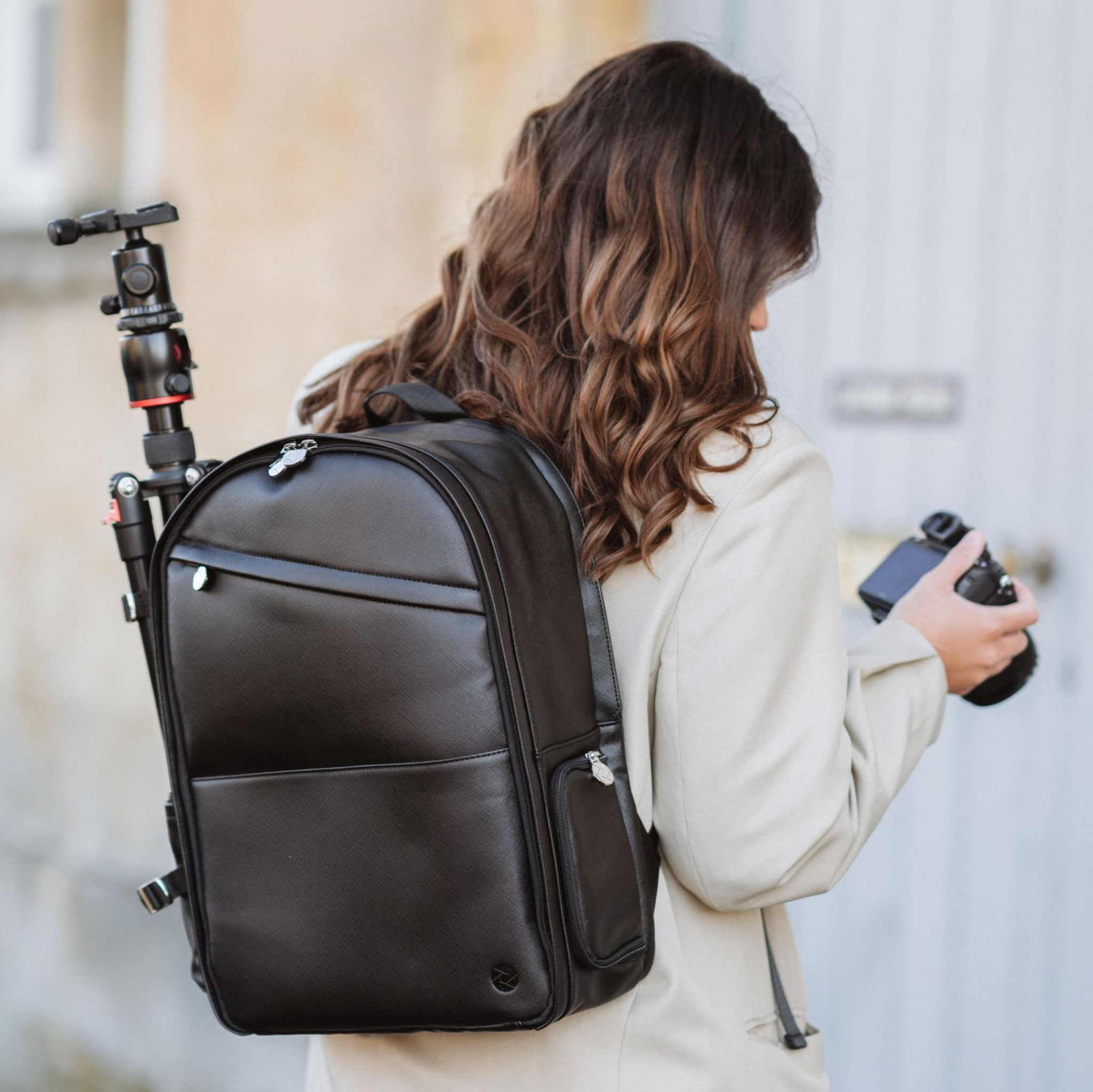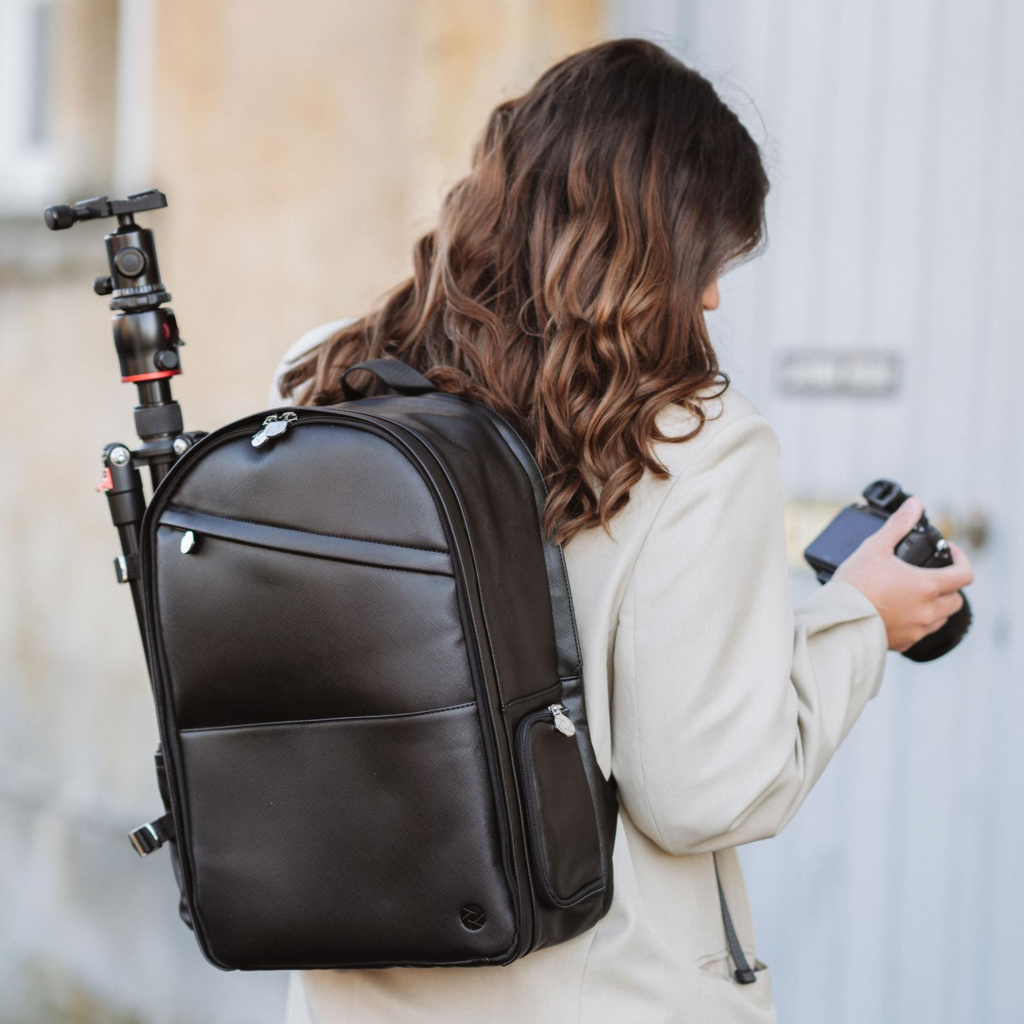 A stylish bag that doesn't even look like a camera bag! This London-based company makes a gorgeous bag that can stash a ton of gear.
This bag comes in two sizes - the Large and the Mini. It also comes in black, stone, or tan leather.
Features:
Plenty of room for a camera and lenses, with lots of customizable dividers.
Front zip pocket for small accessories and separate pocket in the back for a tablet
Side access for your camera body
Tripod and laptop pockets
This real leather camera purse is both beautiful and functional. Although it's on the smaller side, it's a good option for a stylish camera bag if you have a mirrorless setup or a small camera.
Features:
Real black or brown leather
Small shoulder bag or crossbody style
Fits enthusiast-level cameras or mirrorless bodies, plus 1-2 lenses. The adjustable dividers can help you adjust it for your needs.
Note: It uses a magnetic clasp instead of a zipper to close the bag. If you're worried about security, you might want to choose a different style.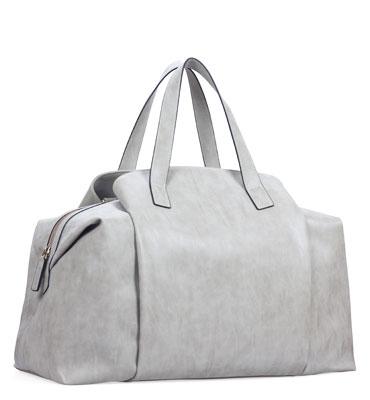 Not all stylish bags are small. This one is quite large!
This Wyndham shoulder bag is more like an overnight travel bag. It's perfect if you have a ton of gear and essentials to bring with you, but don't want to carry a backpack.
Features:
Water-resistant, tear-resistant, durable, faux suede exterior
The entire padded camera area is removable, so you could easily use this as an overnight bag if needed. There is room for a laptop or tablet alongside the padded section.
Comes with a shoulder strap for ease of use
Note: I wish there were more interior pockets along the sides, especially when the camera box is removed.
This is a unisex leather messenger bag, and can totally be dressed up or down as needed.
Room for a 15" laptop
Has a removable padded insert for camera and lenses
Padded shoulder strap
Very high-quality leather
Want to make a fashionable statement? This DSLR camera purse in red crocodile leather is a stunning option.
Removable padded insert with multiple dividers in a plaid pattern
Can be used as a purse, handbag, or crossbody bag
Can fit a camera and 1-2 additional lenses
Several pockets for extra accessories
---
More Stylish Camera Bag Brands
There are too many beautiful bags to be able to include them all here. You may want to check out these fashionable, feminine photography brands that offer stylish camera bags.
Most of these brands cater to professional photographers, who need large enough bags to hold enough gear for big shoots.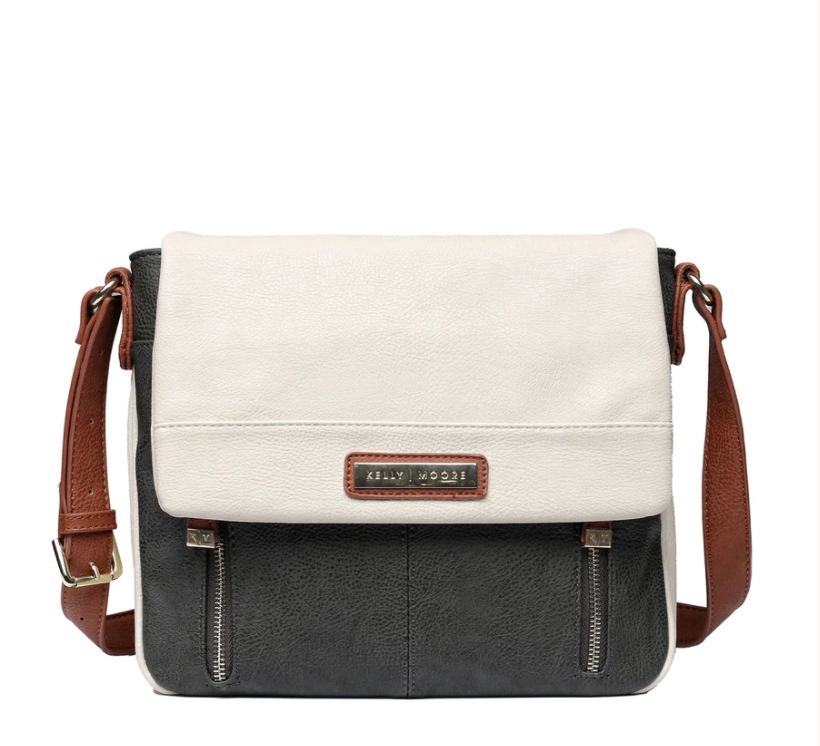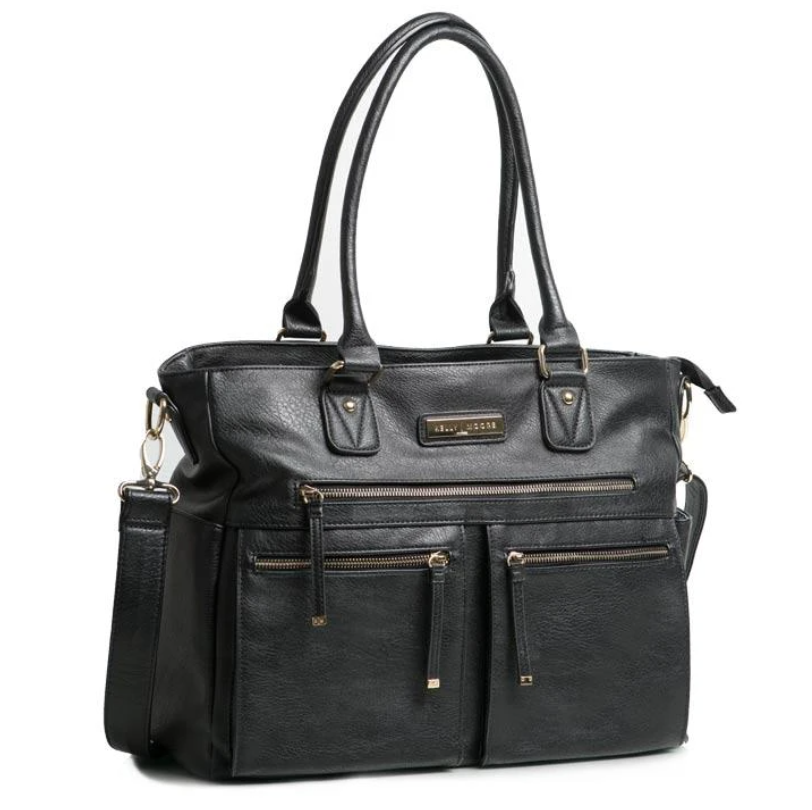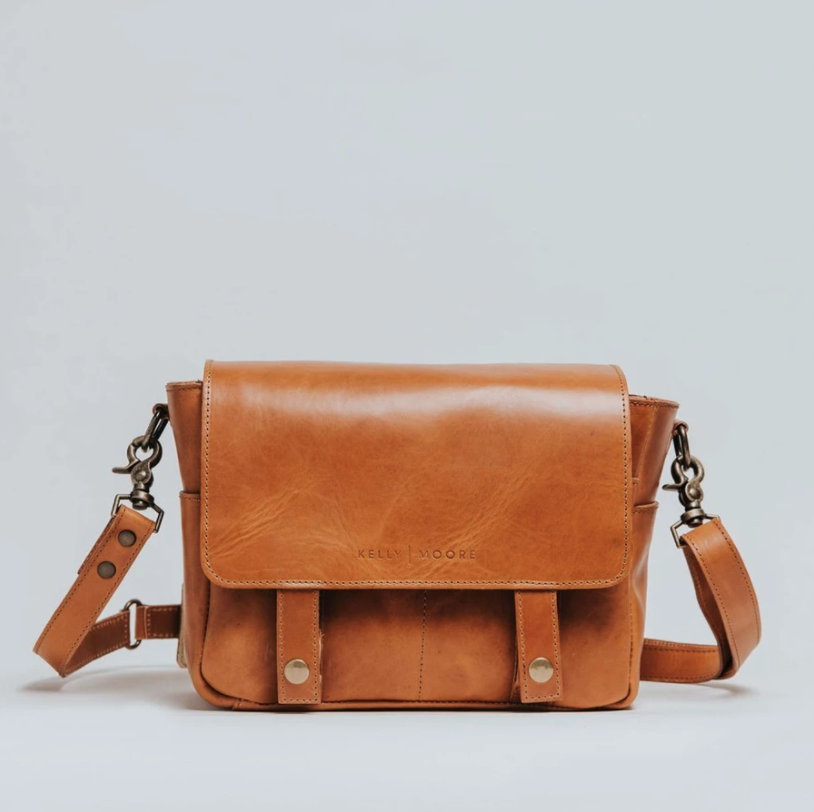 ---
While some of these bags might be pricey, just remember that with a lot of camera gear (bags included) - you get what you pay for.
Of course, that doesn't mean you need to buy the most expensive bag you can find, but most of these pricier bags are made of better quality materials and will last you longer, which often makes the price tag worth it.
If you didn't find a stylish DSLR camera bag that is perfect for you, check out these options: