Holiday card season is here! Once you have your family pictures taken, you get to embark on a whole new journey... deciding what holiday cards to order and print!
Luckily, there are tons of options to fit any style, personality, and budget. Here are 8 great options for where to order your Christmas, New Year's, or holiday cards!
This post contains affiliate links. Thanks for supporting Snap Happy Mom!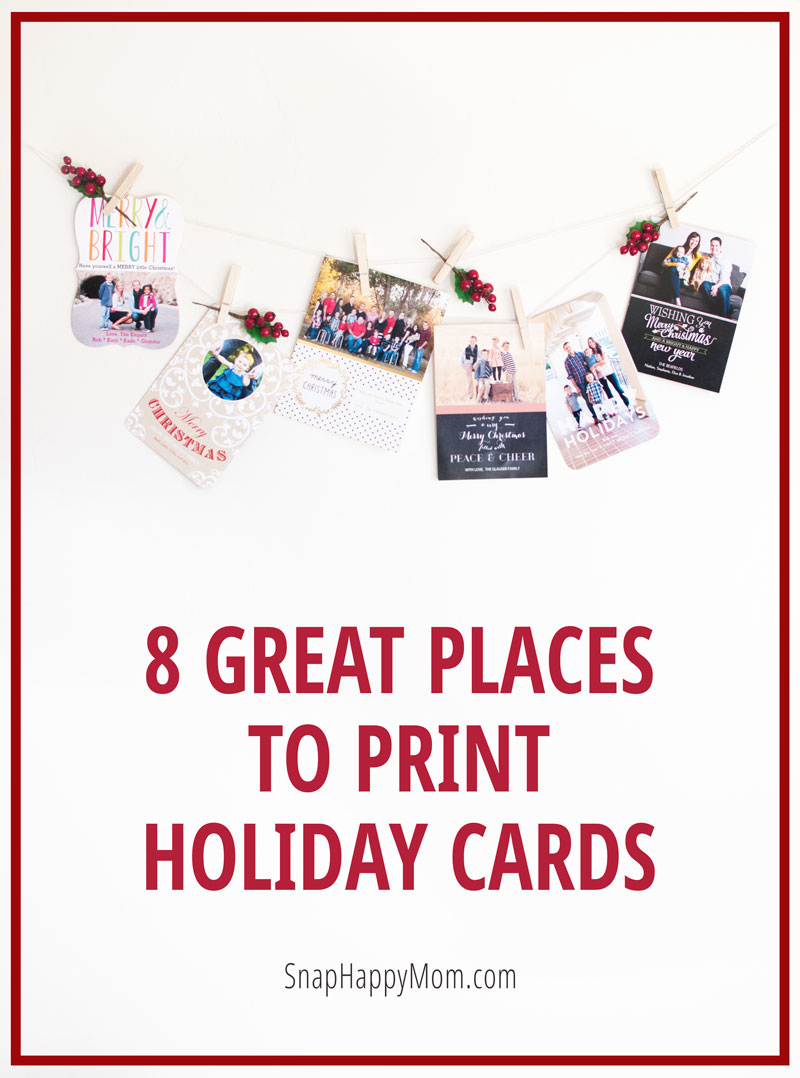 My #1 Favorite for Quality & Price: Chatbooks
2023 Update - Chatbooks made the difficult decision not to offer Holiday Cards this year. Bummer!
Full disclosure - I ordered my cards for three years in a row from Shutterfly before I switched to Chatbooks.
And I LOVE them so much! I'm a huge fan of Chatbooks in general and their cards do not disappoint.
They are really nice quality for the price point. The designs are more minimal and classy than some of the more traditional options like Shutterfly.
A lot of the things that cost extra at other places are free at Chatbooks. For example, rounded corners and printed return addresses on the envelopes are just included options, for the same price.
EXCLUSIVE PROMO CODE: You can also use this code for 20% off any Chatbooks product "SNAPHAPPY20" (excluding Minis and Gift Cards)
---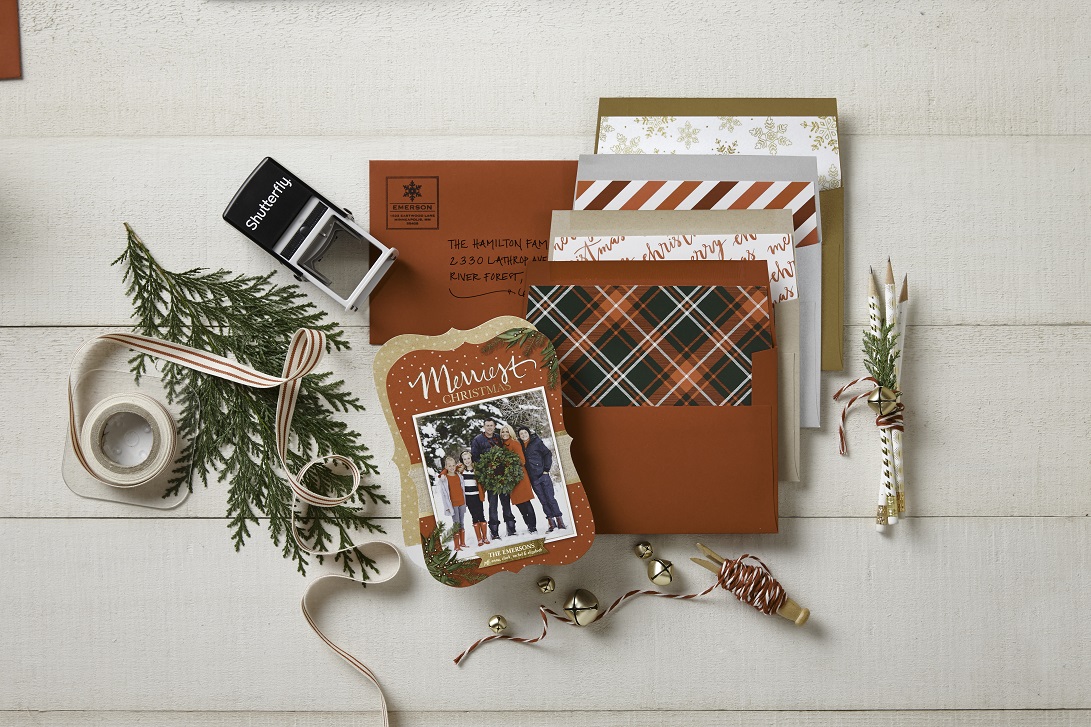 Tried & True, always on sale: Shutterfly
Shutterfly is one of the most well-known options for printing photo books and gifts, and they do holiday cards too!
Shutterfly has tons of templates and designs for your cards, plus extra features like colored envelopes, gold foil stamping, and custom card shapes.
They also run tons of different promotions, basically - something is always on sale at Shutterfly! Plus, it gives me the chance to try unique products at a discount, which I appreciate (personalized wrapping paper? glass ornaments? personalized address labels? Yes please!)
If you want a tried-and-true option with great customer service, head to Shutterfly for your cards.
I ordered cards from Shutterfly for four years. These posts have tons of tips:
Tips for Sending Last-Minute Holiday Cards
Get Your Christmas Cards Ordered in Less Than An Hour
How To Winterize Any Family Photo for Holiday Cards
Finding The Perfect Gold Foil Design
---
Unique, Super-High Quality: Minted
Minted is my new favorite place for exceptional holiday cards! Everything at Minted is unique because it's created by independent designers.
Have you ever been frustrated that you just can't find the type of design you like in a store, or you just want something more unique?
Minted is all about getting good designs into your hands by skipping the big retail middleman. It's absolute eye candy to browse the creative options at Minted... so many pretty things!
Minted offers flat cards with beautiful designs, foil-stamped cards, letterpress cards, and even completely custom cards where you can make a foil or letterpress version of one of your children's drawings! They also have a good assortment of non-photo cards if you didn't manage to get a good family shot this year.
Two more SUPER awesome features of Minted (because I just can't stop singing their praises!)
They will print your recipients' names and addresses on your envelopes in super cute designs! Check out the Minted Envelope option.
You can upload your family picture to preview it in all the designs at once. Seriously! Look for the "Find It Fast" option.
---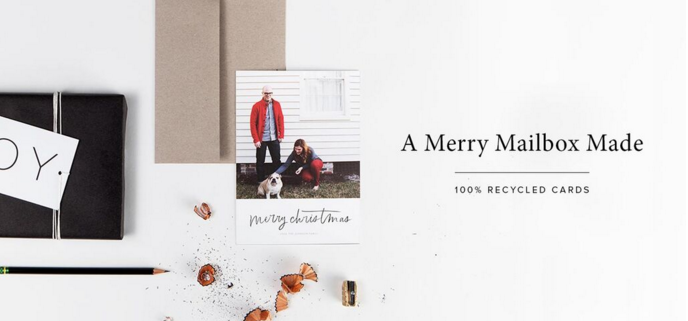 If you're looking for a modern, authentic style, you need to check out Artifact Uprising! This company offers streamlined designs that will make you minimalist-loving moms swoon.
Love VSCO Cam on your phone? Same company!
So picture a bunch of cards and products that fit with those gorgeous filters... that's Artifact Uprising. It totally fills a need for beautiful, modern designs (not bursting with cartoons!).
---
Costco is a great place to get cards! They actually have TWO options for holiday cards:

You can order premium stationery cards that are actually printed in partnership with Tiny Prints and shipped to your door.
These are your familiar double-sided cards printed on thick cardstock.
This is a good product for great value: this year the cards are being sold in packs of 25 for $16.49, or just about 65 cents each! You can also get 25 foil stationery cards for $24.99.
Shipping costs $5.99 for the first set of 25 and an extra 99 cents for an additional set of 25.
---

2023 Update : Costco no longer offers in-house printing services of any kind. They outsource to Shutterfly.
Costco also supplies the cheapest option I've ever seen for holiday cards: their Photo Greeting cards.
Recognize that these are actual 6x7.5" photos, so they are one-sided glossy photo paper, not cardstock.
They cost $13.99 for the first set of 50, and then $5.49 for each additional set of 25, so just 21-29 cents each!
Obviously, this is a slightly different product and quality from cardstock cards, but they absolutely work for holiday cards.
Because Costco Photo Centers have shut down, you can't pick them up in-store anymore, but you can have a set of 50 shipped to your home for $5.99.
---
Beautiful Options: Mixbook
If you like cards with real foil on them for pretty, shiny gold lettering and details, Mixbook has a great selection. You can add gold, silver, or rose gold to most of their designs. You can also choose what kind of edges you want: square, round, double round, ticket, or vintage crest.
You can pick from their large selection of pre-designed holiday cards (just drag and drop your photos in!) or you can create a completely custom holiday card. You can also select from a variety of finishes for your card (satin, matte, pearl, cotton, or luxe).
The cards come in sets of 5, 10, 15, 20, and so on in intervals of 5 until 250. Because you can customize your cards with foil, specific edges, and paper finish, the price does vary quite a bit based on choices. Just for reference, however, the cards usually range from $1.89 a card to $4.45 a card. It is on the pricier side, but if you're looking for something classy and beautiful, Mixbook is a great option.
---
Support Small Designers: Etsy
This is one of the lesser-used options for cards, simply because it's harder to search for your exact specifications. But if you want something really unique or specific, there are TONS of talent in Etsy-land!
Almost every designer on Etsy will customize their cards/font/colors to your specifications. Some designers sell physical cards that they ship to you, so you just need to do your research about the quality of their paper.
However, most sell a finished PDF (so you print it yourself through somewhere like Shutterfly where you can upload a custom design).
---
Get Cards Quick: Mpix
If you're down the wire and need some cards last-minute, Mpix is a great option. Nearly all print and card orders are shipped out in just one business day, so they'll be at your door insanely fast.
Unfortunately, the cheapest shipping option (economy shipping) can take up to 2 weeks to be delivered to your door. However, if you're spending over $35, you qualify for free standard shipping, which only takes a week to get to you! If you're really in a rush, you can also pay for expedited 2-day shipping.
Mpix also has great quality cards. They use top-of-the-line paper and materials. You can choose from a large range of holiday and Christmas cards designed by indie designers, or you can create your own from scratch!
---
Where do you want to print your holiday cards this year?
Pin it to remember for later!
---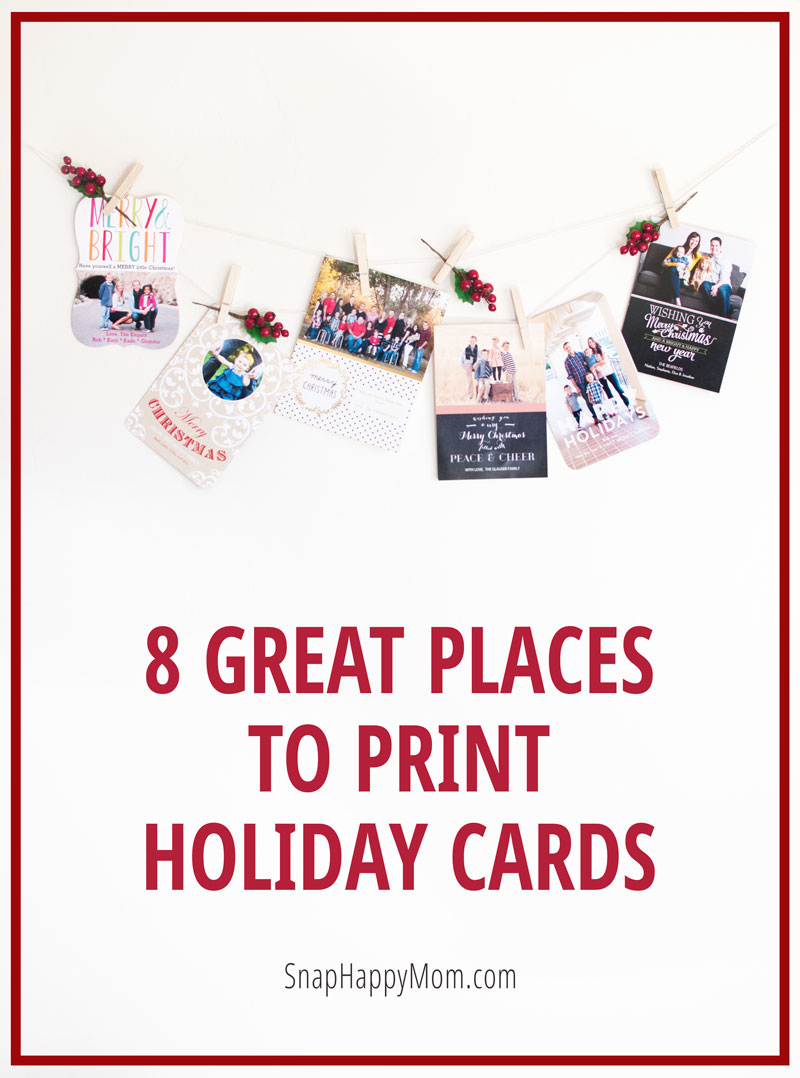 This post contains affiliate links. Thanks for supporting Snap Happy Mom!