Black Friday and Cyber Monday are here! The deals have started.
Everyone is talking about supply chain issues, and they are REAL! So make your best effort to get that shopping done, because it might be out of your control for gifts arriving on time.
This year STILL looks different due to the pandemic, which means some deals are spread out throughout the month or are available online, instead of only during Black Friday weekend. Walmart, Target, and Best Buy are just some of the many retailers that have new deals happening each week.
So here you go! I've rounded up all the deals I could find on cameras, gear, classes, bags, and more!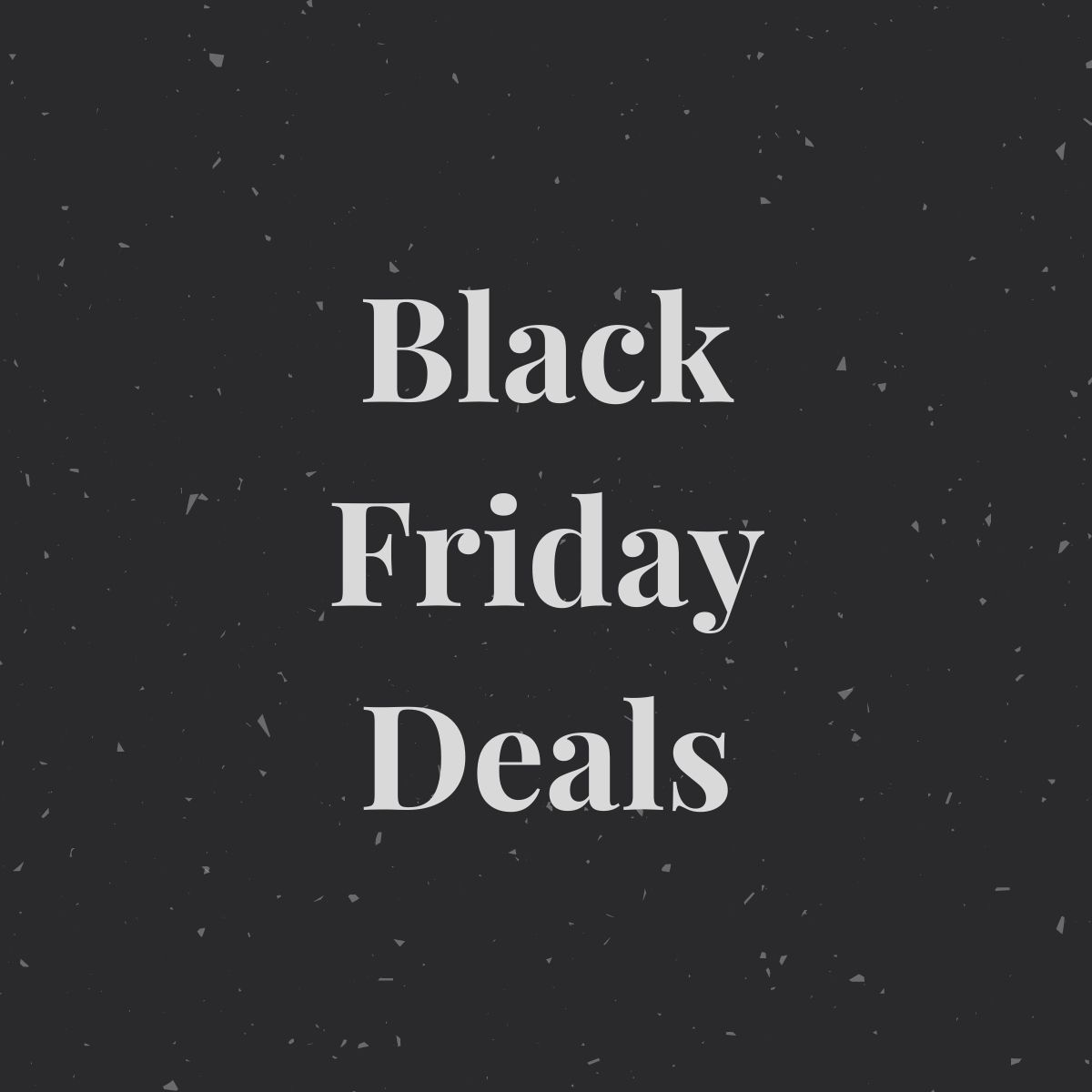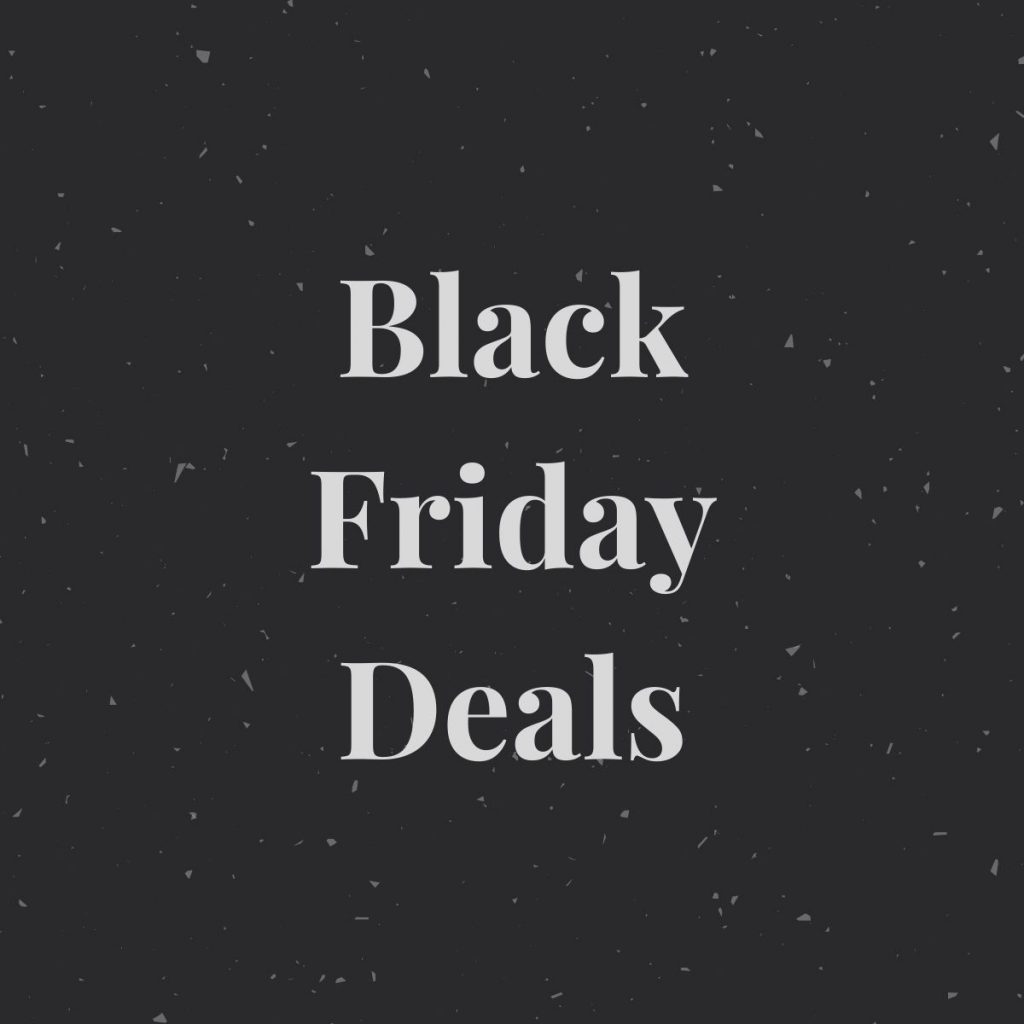 *this post contains affiliate links for your convenience, at no cost to you.
Jump to:
---
How Black Friday Camera Deals Work
I know many moms are on the lookout for a DSLR camera this season. Here's what you need to understand about Black Friday deals and DSLR cameras.
You have to understand that Nikon and Canon set the prices across the board. So you aren't going to find an amazing dollar-off deal, because no one is allowed to sell lower than the price the brand sets.
But, the deal you will see is a DSLR Camera that comes with TWO lenses.
Every major retailer is selling a DSLR camera that comes with a basic zoom lens (an 18-55 f/3.5-5.6 lens) AND a telephoto zoom lens. The ones I've seen for 2018 are a 75-300mm or a 50-250mm, which means they zoom in a ton. These deals always say something like "$300 savings!"
Now, it may seem like an awesome deal that you're getting another lens, and that lens works well in certain situations. However, it is not the most useful lens for moms who want to take pictures of their kids indoors.
Read this post to understand why that holiday bundled-lens deal isn't super useful for moms.
Hint: that zoom lens is so "zoomed in" that you won't be able to use it indoors. It will feel like binoculars! You won't be able to get a full-length shot of your kid unless you have 30+ ft to back up.
Plus, it will struggle in low-light situations, like homes and schools, because it's maximum aperture is only f/4-f/5.6. In the photography world, this is called a "slow lens" because it needs SO much light to function.
While that long zoom lens is fun in certain situations (like watching animals at the zoo), I think your money is better spent with a fast prime lens that you can use for all the cute moments that happen inside your own house.
These are the Lenses I recommend: get this Nikon lens, on sale for $175, or this Canon lens for just over $125.
So, I'm not saying it's not a good deal to get a bundle deal this weekend - I just want you to recognize that the bonus lens is not what something I recommend for moms who want to photograph their kids.
If you don't want to brave the crowds or use other retailers (who are doing more online deals this year!), I would just buy the same camera on Amazon instead and get the fast prime I really needed!
CAMERAS
This last year has proven that it's so important to support small businesses and local businesses. So I know I'm giving you the big box deals below, but PLEASE consider contacting your local camera shop instead.
They'll have the same prices, since the deals are set by the manufacturer, and may be able to add free accessories or other perks. I know our local shop gives three free cleanings on DSLRs.
Canon EOS Rebel T7 - this is the entry-level DSLR on sale this year from Canon.
It's on sale at these retailers: there are lens bundles or extra freebies offered. Pick which you like best, or which store is most convenient for you!
T7 with kit lens - $449- on Amazon here, or Target or Adorama
T7 with two lens bundle - $549 on Adorama
T7 with webcam bundle from Adorama - $518 - this looks like a great deal if you're interested in Youtube!
The BEST DEAL: The Z5 camera is on CRAZY deal right now: it's usually $1399.95, and the price was slashed to just $996.95!
Get it on Amazon, or Adorama. The quality of a DSLR but smaller and lighter!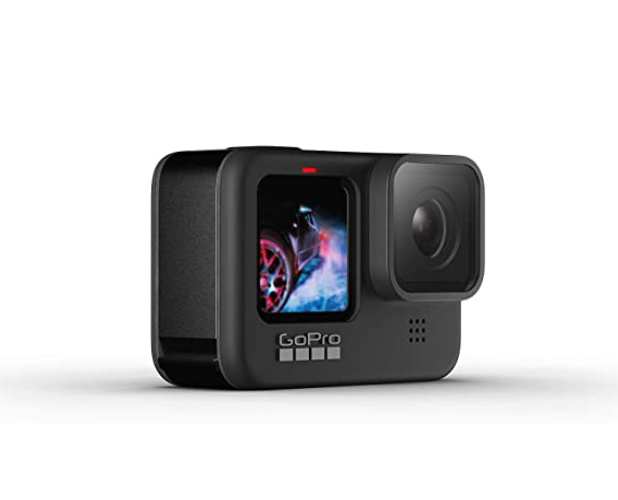 Go Pro Cameras on sale! This is great for all things video, outdoors and underwater. It's way more durable than a DSLR, and perfect for adventuring.
Honestly, if this is your first Go Pro camera then the Hero9 and Hero10 will feel the same to you. Get the 9 for less because it's last year's model! Get the 9 for $349 on Amazon, or get it at Best Buy with an extra gift card.
Get the Hero10 for a limited time on Amazon (although buying it from the actual Go Pro site usually get you extra accessories).
---
LENSES
Two different wide-angle Canon lenses are available. These are called "pancake" lenses because they are very flat and compact. Great for travel!
---
Want a lens that's too expensive? Rent it!
Borrow Lenses - If you've ever wanted to try out the gear before you buy it, this is the place! I've rented extra lenses for special shoots or just tried out something before I buy. They package up the lens really well, mail it to you, and you mail it back in the same packaging.
LensRental - is another great option. I love using their Black Friday deals to try out new lenses over the holidays.
---
Nikkor Z Lenses (for Mirrorless cameras) are on sale!
Same prices at each retailer, but Adorama offers extra filters for free.
---
More Photography Deals on Bags, Straps, & Gear
*This section is incomplete and will be updated as I find new codes and deals!*
Shutter Hugger - These are super cute and really work! They're for taking pics of little kids that won't look at the camera.
Phone Ring Light - Get better lighting for all of your selfies.
Amazon always has Black Friday deals on SD cards - usually for $8-15 dollars for 32 or 64GB, high-quality cards. SD cards have a limited lifespan - you'll never regret having a few on hand because they WILL go corrupt after a few years.
Microfiber Lens Cloth

- Perfect for your favorite photographer (or yourself) so you can keep your lens clean on the go!

Waterproof Phone Pouch - Keep your phone safe while taking photos underwater.
Adobe Creative Cloud - If you want to do more than just edit photos, you will love Illustrator, InDesign, and the other programs in the CC subscription. The only deal I ever see for this is on Black Friday when they offer 25% off your first year of service. No coupon needed - lock in at 29.99/mo instead of 52/month. Ends Nov 26.
Adobe Photoshop Elements 2021 - If you don't need the full version of Photoshop, this is a great place to start. It has most of the Photoshop editing capabilities at a one-time price. Less than $100!
Are you ready to get into food photography or tabletop product phtography? I just found these duo boards, as realistic surfaces to shoot on. I got two!
---
Deals on Printing, Cards, & Albums
*This section will be updated as I find new codes and deals!*
Chatbooks - My very favorite place to make EASY photobooks and holiday cards! Access the online version or download the app.
(Note: This deal is not yet available in 2021, but it has been in the past and we expect to see it going on sale soon.) On Black Friday ONLY, use code MEGANSTACK30 to save 30% off your new Chatbooks series subscriptions! Or get an extra set for the grandparents. If you're ordering books or cards, use code CBMEGANC20 to save 20%. (Read more about why we love Chatbooks on this post.)
---
Other Awesome Deals
*This section is continuously updated as I find new codes and deals!*
Yoto Audio Player - This little player is the best for kids! Kid-friendly, no screen, and loved by all ages. They can put cards in and listen to books, music, kid radio, etc. Everything is in their control, and there's tons of age-appropiate story cards from famous readers and authors.
Movie Projector - Movie projectors are great for outdoor movies. Don't forget to use the coupon for an extra $40 off coupon!
Hilarious Waving Guy - I got this for a funny stocking stuffer. It's so silly and fun!
Apple Air Pods - One of the lowest prices it's been all year! Cordless, wireless charging, Siri... they do it all.
Kindle Paperwhite - I can't tell you how much I love my Kindle! I keep it in my purse so I can steal a few minutes in the school pick-up line or read it at night.
Tough Ties - The best place for cute, trendy, matching daddy & son ties! They are machine washable, totally spill-resistant, and have super fun patterns. Code it on their site.
Amazon Echo - Save 40% on a new Amazon Echo! The Echo is a super convenient way to manage your home, play music, call family members, set alarms, check the weather, and more.
Amazon Fire Stick - Hook your Fire Stick up to your TV to stream from different services, watch live TV, and use your voice to search and launch shows across multiple apps.
Jumbo Pop It - My kids love these fidget toys, and now you can get a massive one. There are also these super cute ornaments!
---
GAMES & TOYS
Grab these games for cheap. The deals have already started!
Are you looking for a Nintendo Switch? I found this one for less than $300, IN STOCK, free shipping, and with the Mario Cart Deluxe Game! Out of stock now.
Subscription Boxes for Kids
Kiwi Crate Subscriptions - up to $30 off your subscription, or money off in the store with code EARLY. KiwiCo's monthly subscription crates come filled with age-appropriate STEAM projects for kids and teens! We LOVE our KiwiCo subscriptions and the creativity they bring into our lives!
Finders Seekers for kids- This is an escape room experience in a box! We've loved doing these. They just launched their Finders Seekers "Junior Explorers" kits. From now through Friday at 11:59 pm PST, use the code BLACKFRISTEAL, and your 3, 6, or 12-month subscription will include the first box for free!
Oyster Craft & Code Kits - Save 50% on your first box with code BF20. Work on code with fun projects! I just ordered this for my 9-year-old to try. Confetti Cannon, Pet Aliens, Robocars and more!
Pipsticks Sticker Subscription - Love stickers? Need some magic at home? Pipsticks has you covered! They send adorable stickers in a monthly subscription! Use these codes: 30% OFF Entire Store, use code: JUSTCANTWAIT or 30% OFF Subscriptions, use code: BESTGIFTEVER
Annies Craft Kits - If you have a daughter who is really creative, these Creative Girls Craft Kits are amazing! They are letting you try the first month for 75% off! with code SAVE75, plus shipping (which is cheap, like ~$4). Two crafts come in each shipment!
Creation Crate - These kits teach you teens actual election skills with real materials. Work on circuits, coding, and more with 1, 3, 6, 12 month subscriptions.
Lock Paper Scissor Kits - These are printable escape room kits to set up and use at home! Their one-day sale includes 6 different games for 80% off of their total value! You can print and play as is, or make them more elaborate as an experience for a party. They include very detailed set up instructions and great graphics.
---
Books, Movies, & Music
2 For 1 Book Sales! There are several different B2G1 book/movies/music sales going on right now.
Buy 2 get 1 free on movies, music & books at Target through November 27
Get 3 For The Price of 2 on Amazon - for a limited time
Here are some of my favorite included books in the Amazon sale:
---
More Books on sale
25% off already low prices for books at KidsBooks.com - This is a great site-wide discount off already cheap prices! I love this site for activity books, puzzles, new kid novels, sticker books, and more. Free Shipping is slow but it's worth it.
50% off or more deals:
Azul - such a pretty game, and 60% off!
Scribble Scrubbies for 50% off - Little kids love these reusable color and wash toys. I just bought this set of 12 for what the price usually is for only 4!
6lb of Kinetic Sand for less than $20. This is running for $50 on Amazon, so the Target link is a great deal.
Clothing For The Family
Little Sleepies are our new favorite pajamas! They have the cutest matching sets for families, in holiday styles or regular patterns. Bamboo, super soft, and so cuddly.
---
Gift Guides Ideas
In case you want other ideas for great gifts for the upcoming holidays, check out these gift guides!